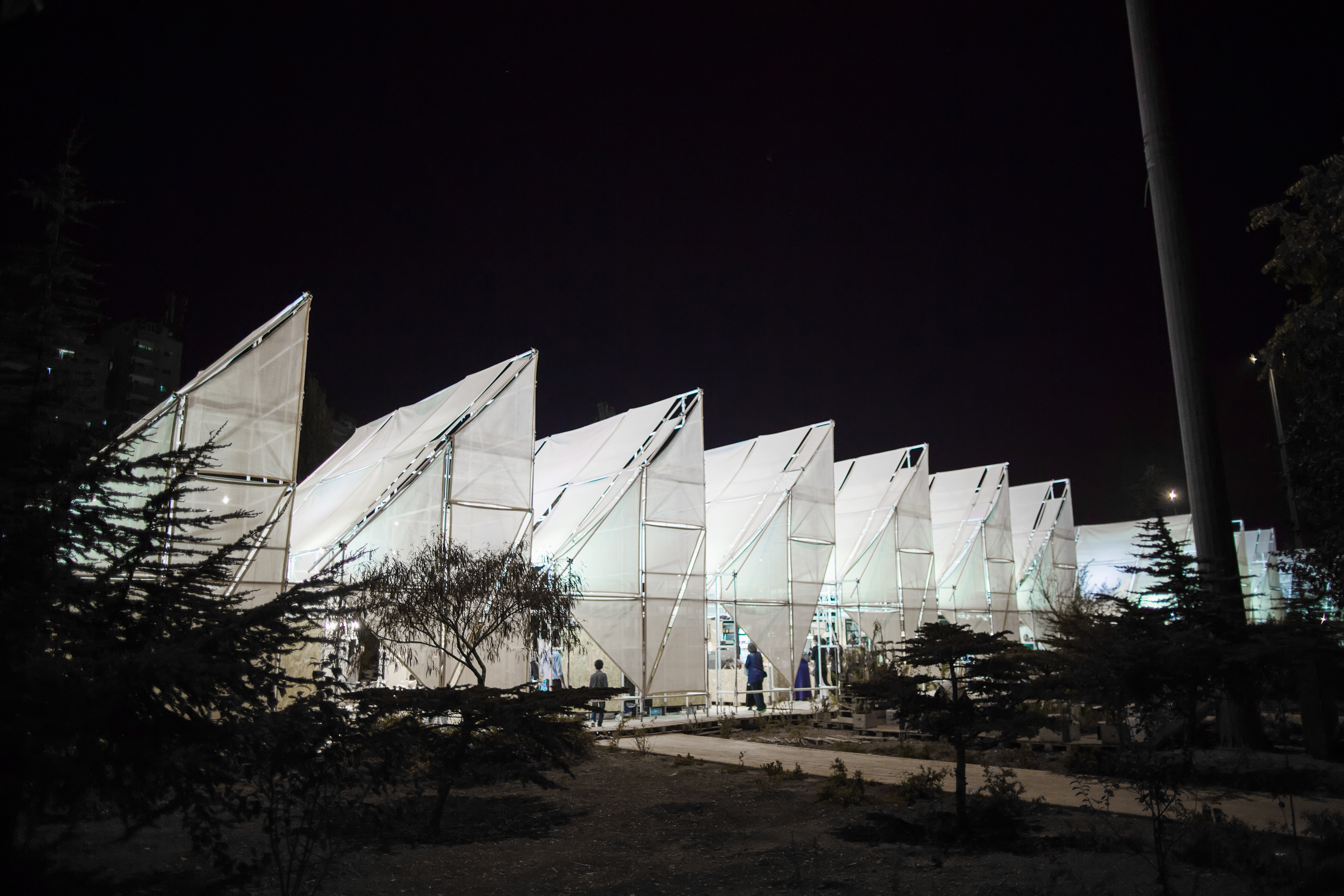 14 echoing, animated modular units aligned with the flow of the old Stream of the City and shaped in a manner that resembles the it, "Seil Amman" or "the Stream of Amman" was buried under the Ras El Ain area of the city in the mid-seventies, due to it constant flooding.
 "The Stream" installation is a 100 m linear structure made up of fourteen modular units. Within its 7 m high interior void is a temporary pop-up crafts market, curated food program, and design installations built in the form of a social space in the heart of the city.
Using a temporary system of scaffolding, the installation creates new geometries and shapes that sway and break around the the surrounding environment, allowing nature to spill in. The structure provides a semi-controlled shelter by using lightweight fabric stretched on its skeleton, creating forms reminiscent of origami, in turn creating plays of light and shadow, solid and void. 
The shops are made of re-appropriated steel bread cages, formerly used as cooling trays in bakeries. Folding doors and customized shelving systems are added to adapt to shop requirements.