'kama local gourmet' is a street shop with a front garden occupying an old Ammani house from the 1950s, the shop will be serving and selling gourmet products that are produced and harvested locally. 
A complete renovation was done on the building exterior and interior, the shop interior was about three main design concepts that reflects best the brand; locality, community, growth.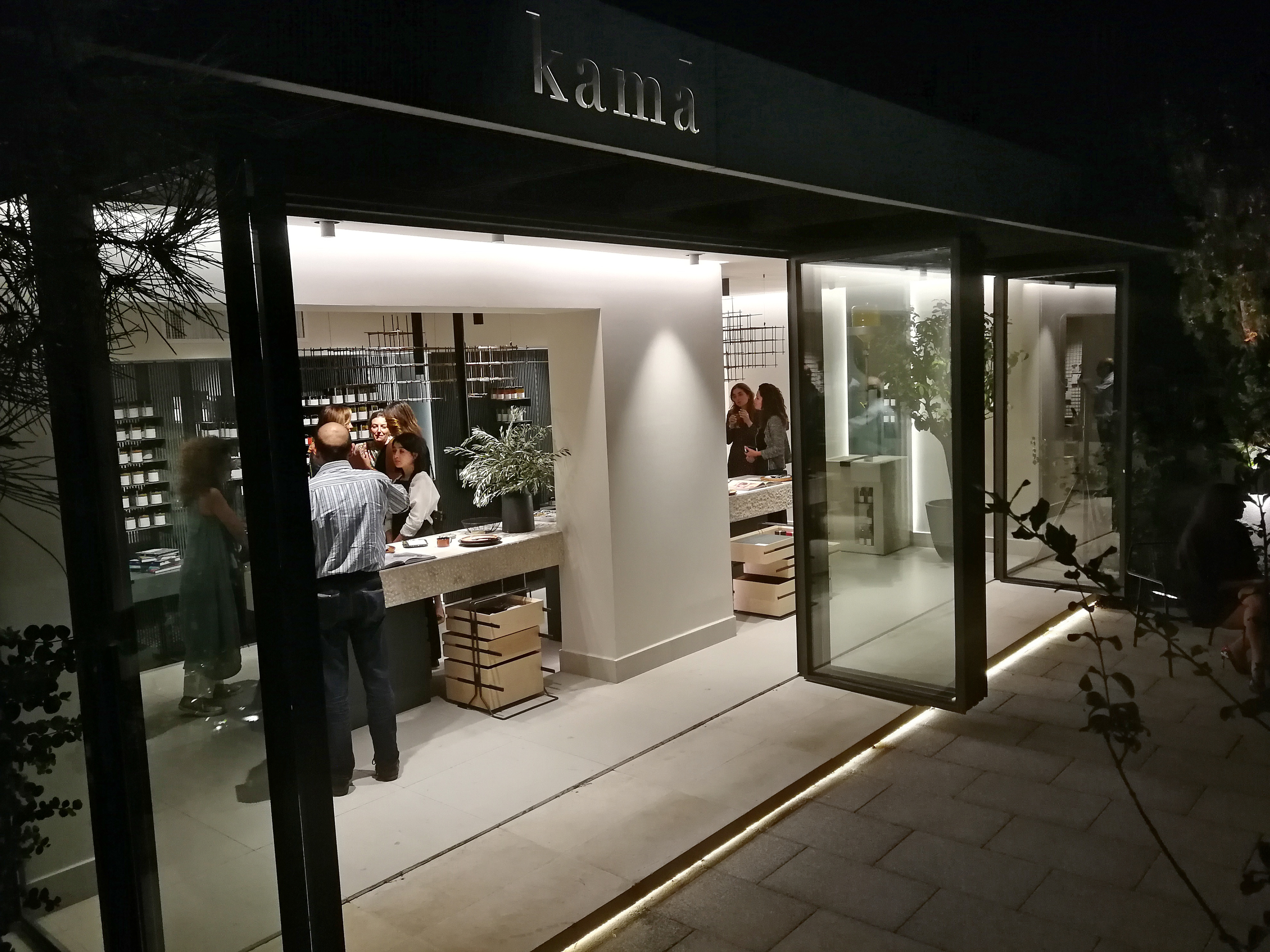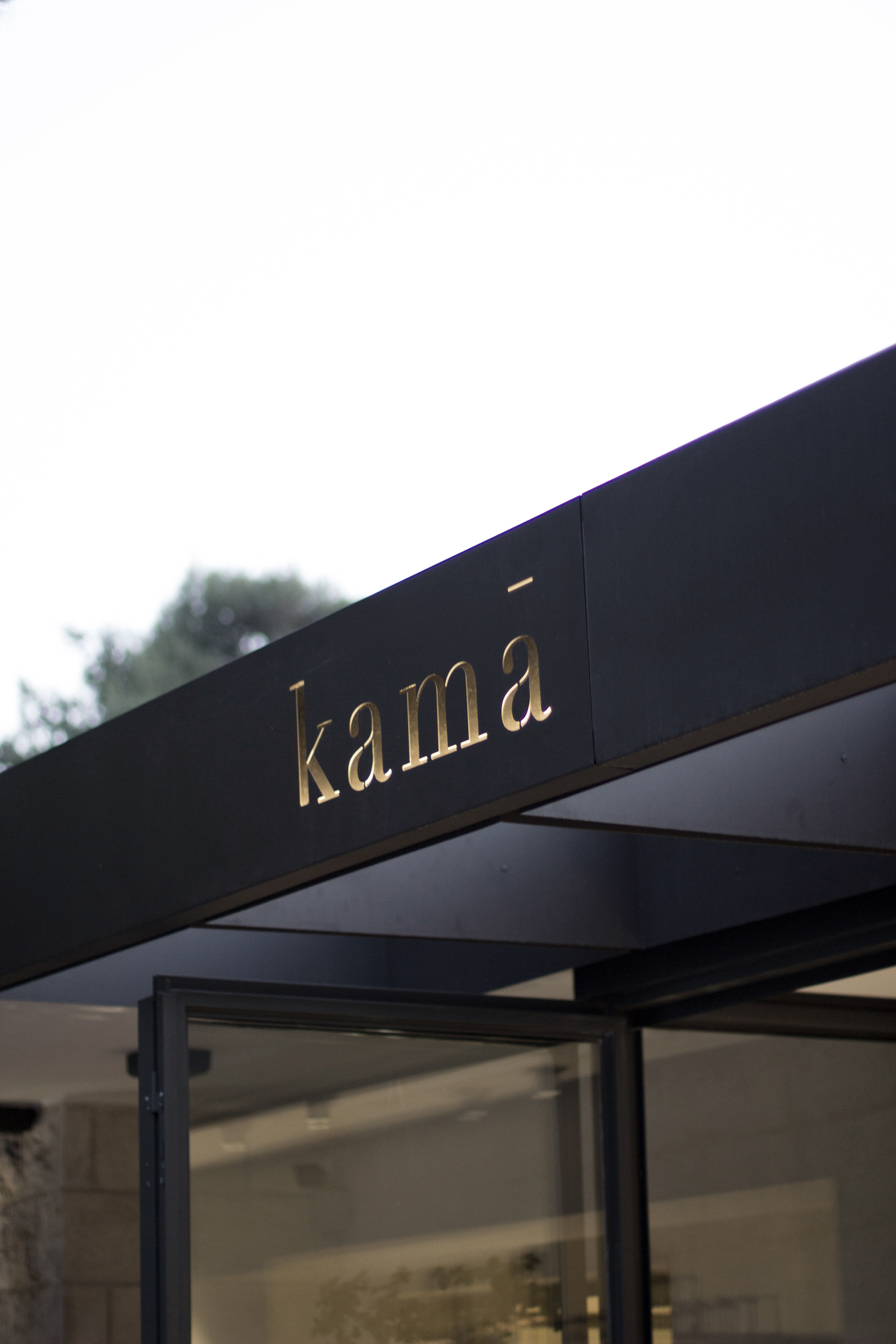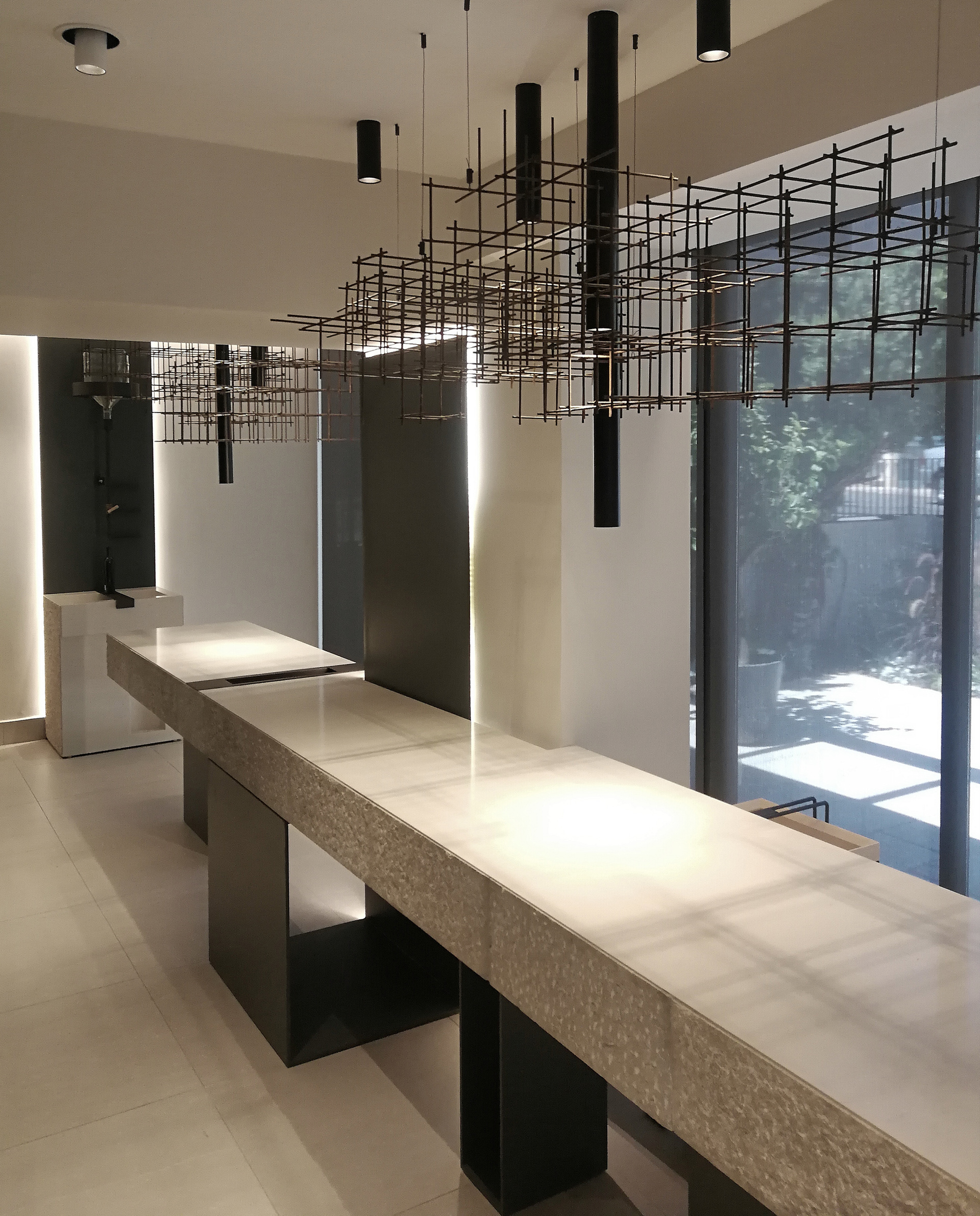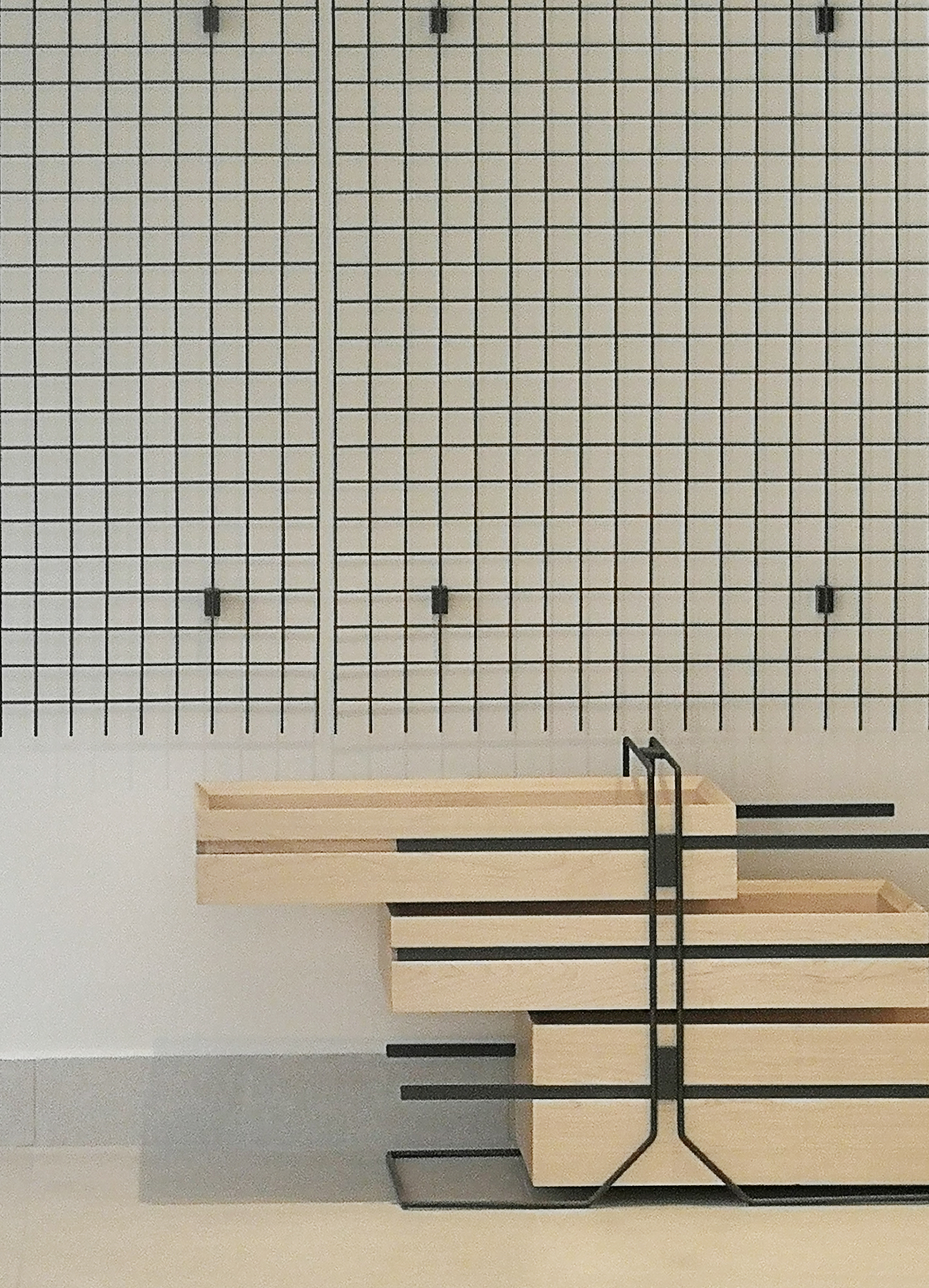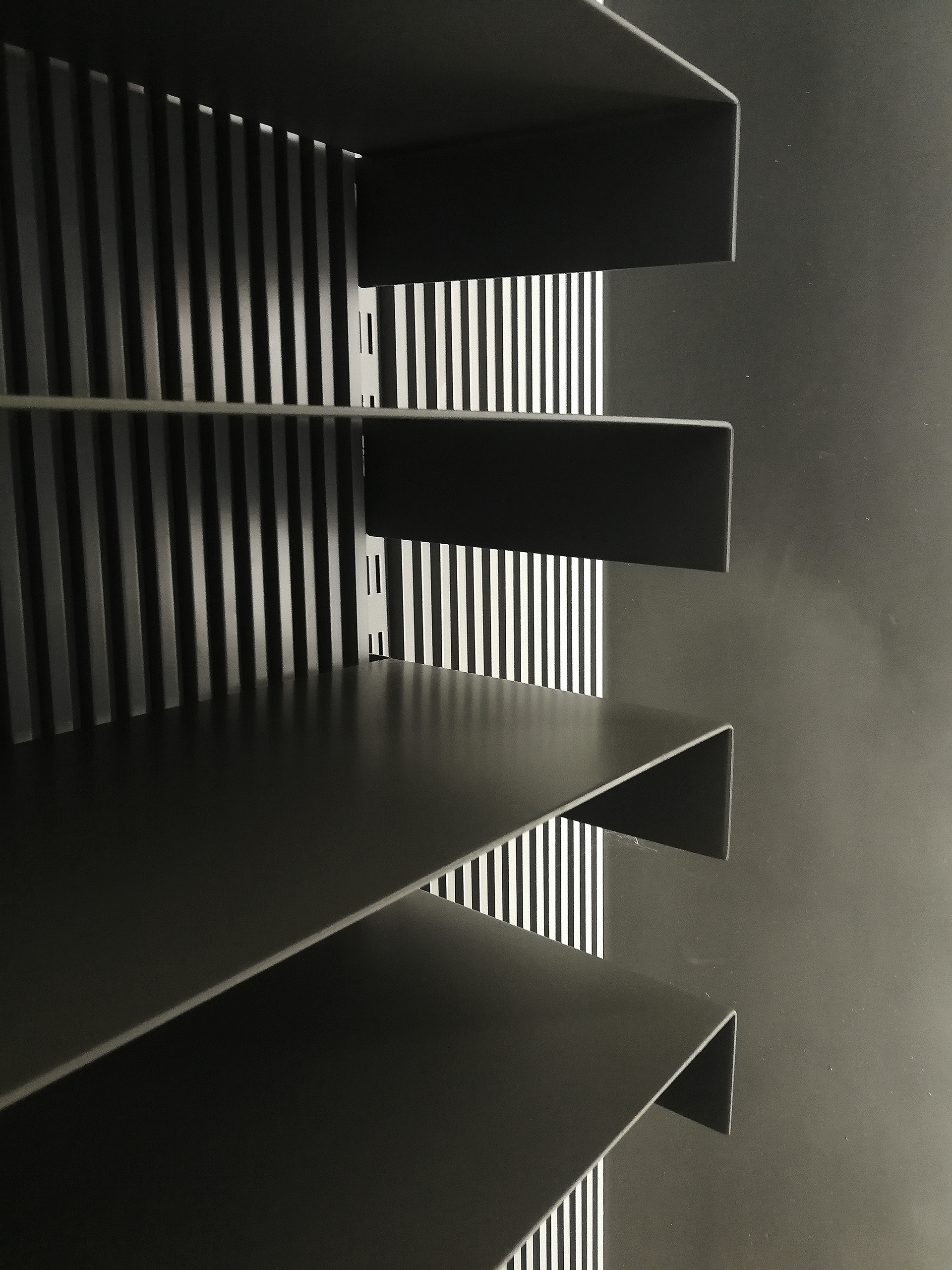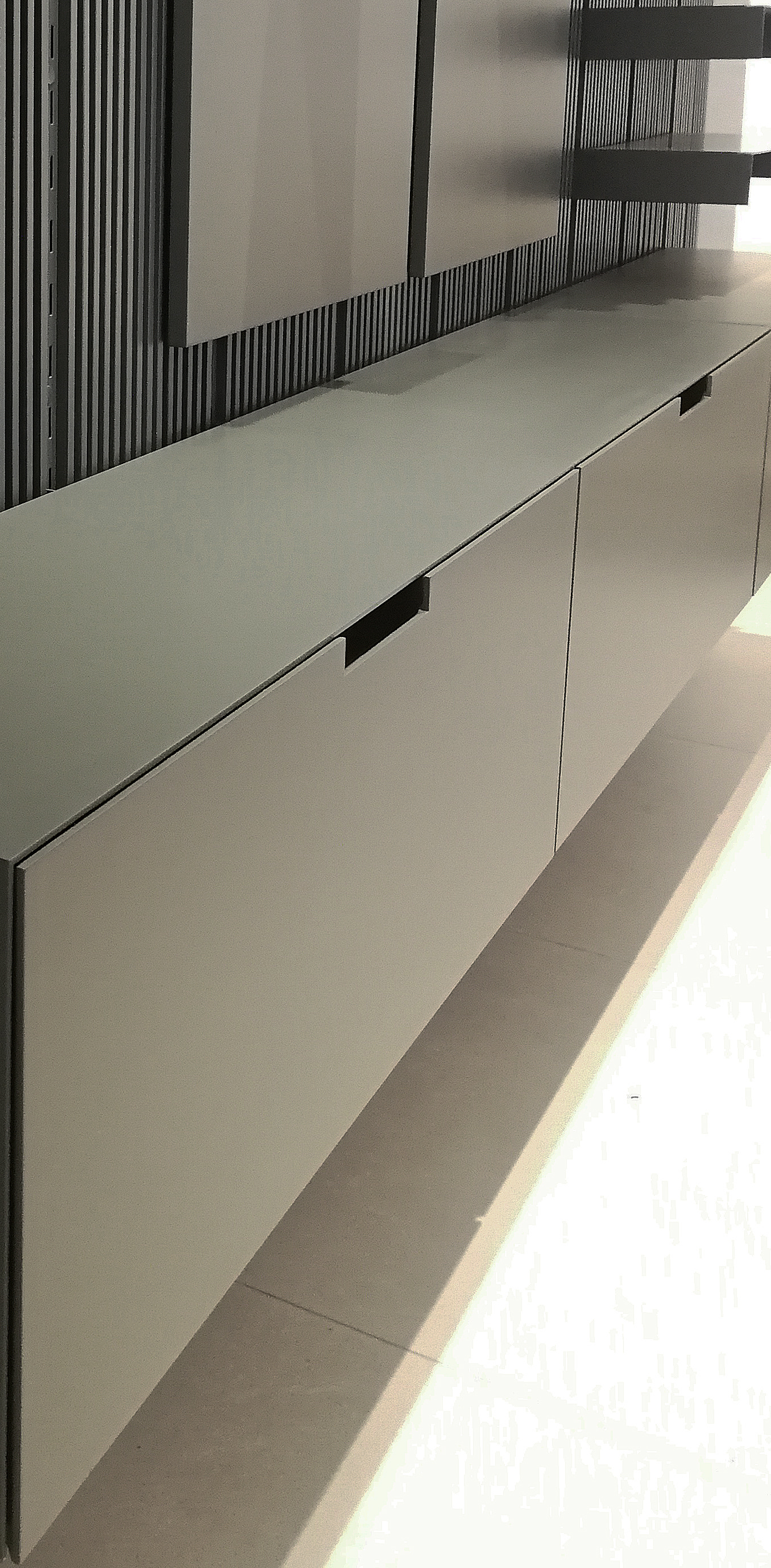 The main shelving backdrop served growth where flexibility of display offers a dynamic elevation that changes by season, theme and need, with a special olive green color, that reveals spaces behind or products in front.
A small cooking table resembling the kitchen which is the heart of each house sits facing the entry. A saj maker embedded in its top slab, offering an opportunity to have life cooking lessons or events to enrich the space experience. 
At the end of the space, the alter piece, an "oil dispenser" a glass jar suspended above to celebrate the richness and pureness of the olive oil, offering a unique interactive personal experience where one fills his own bottle of olive oil.
Using the Jordanian Ma'an stone as the main slab that gathers people around sharing food, stories and culture; hence the main design element central in this space " the table".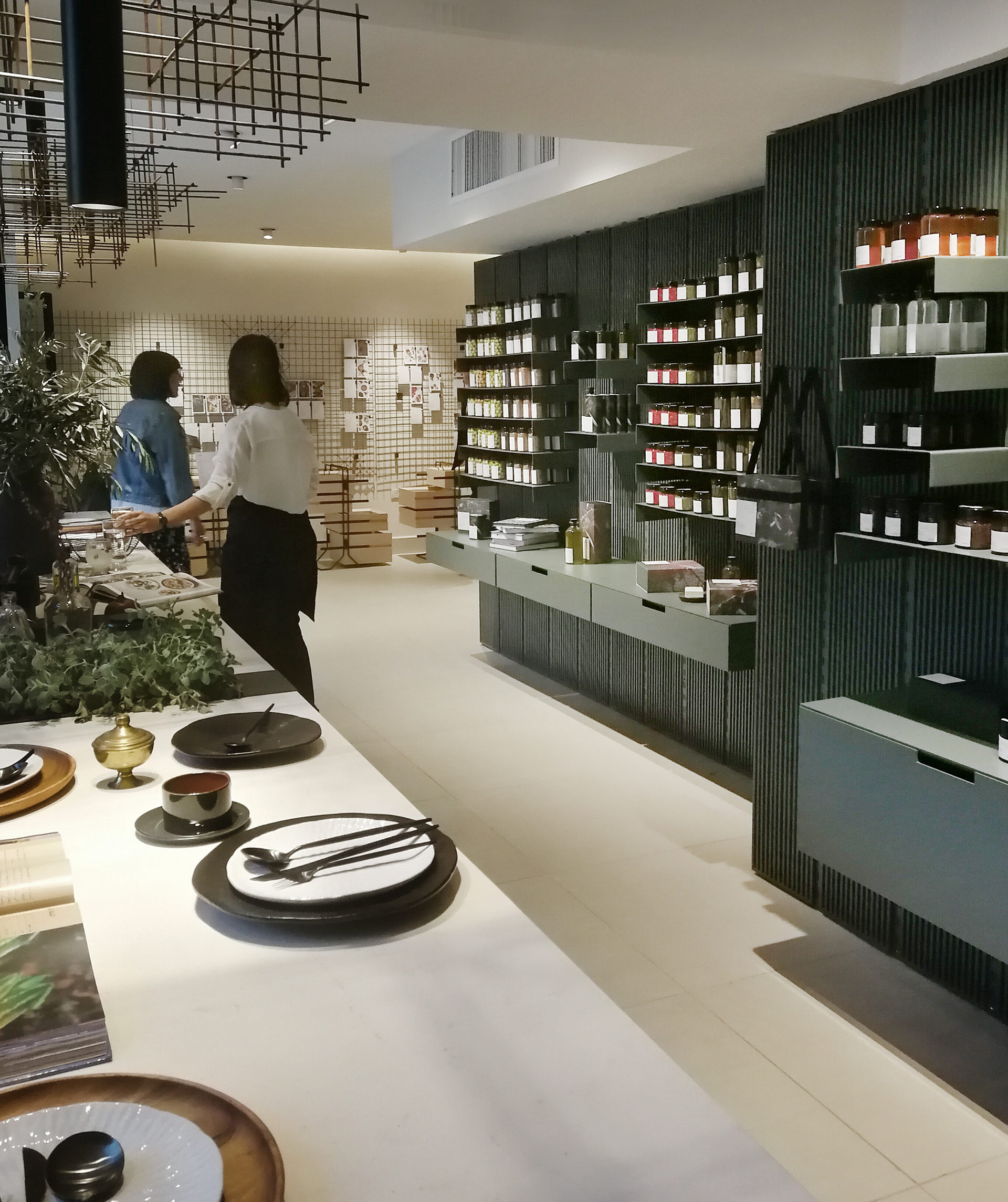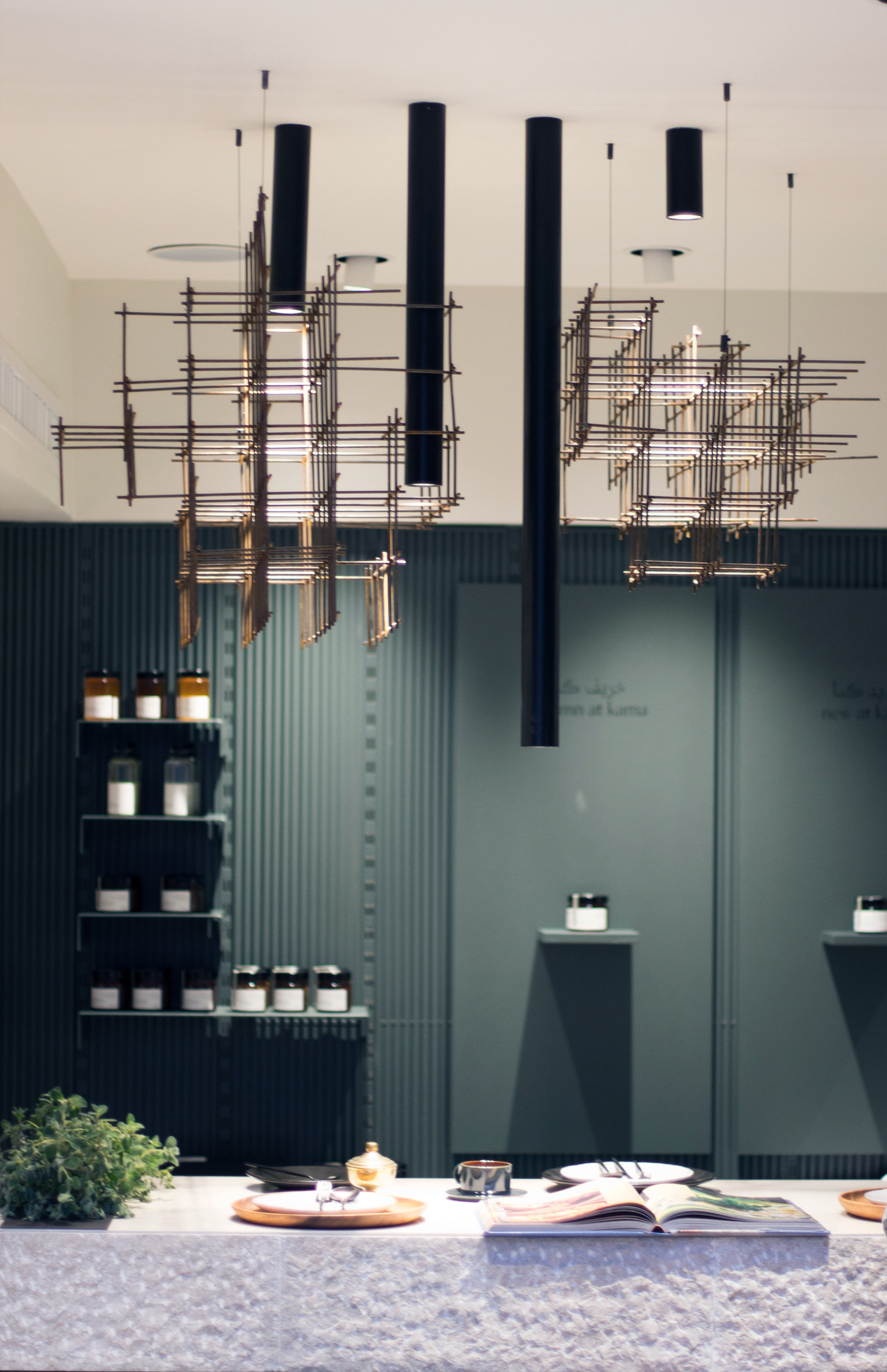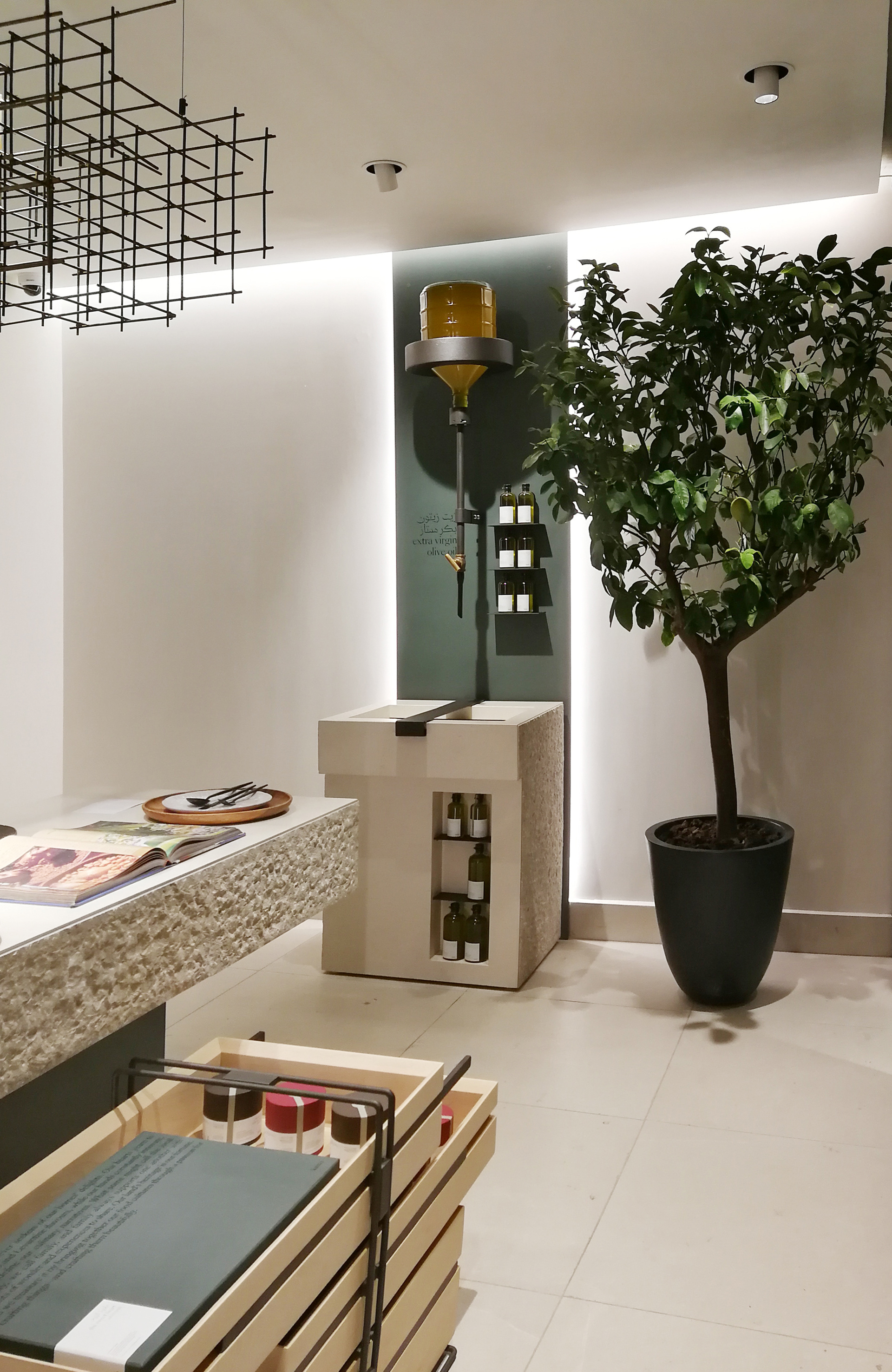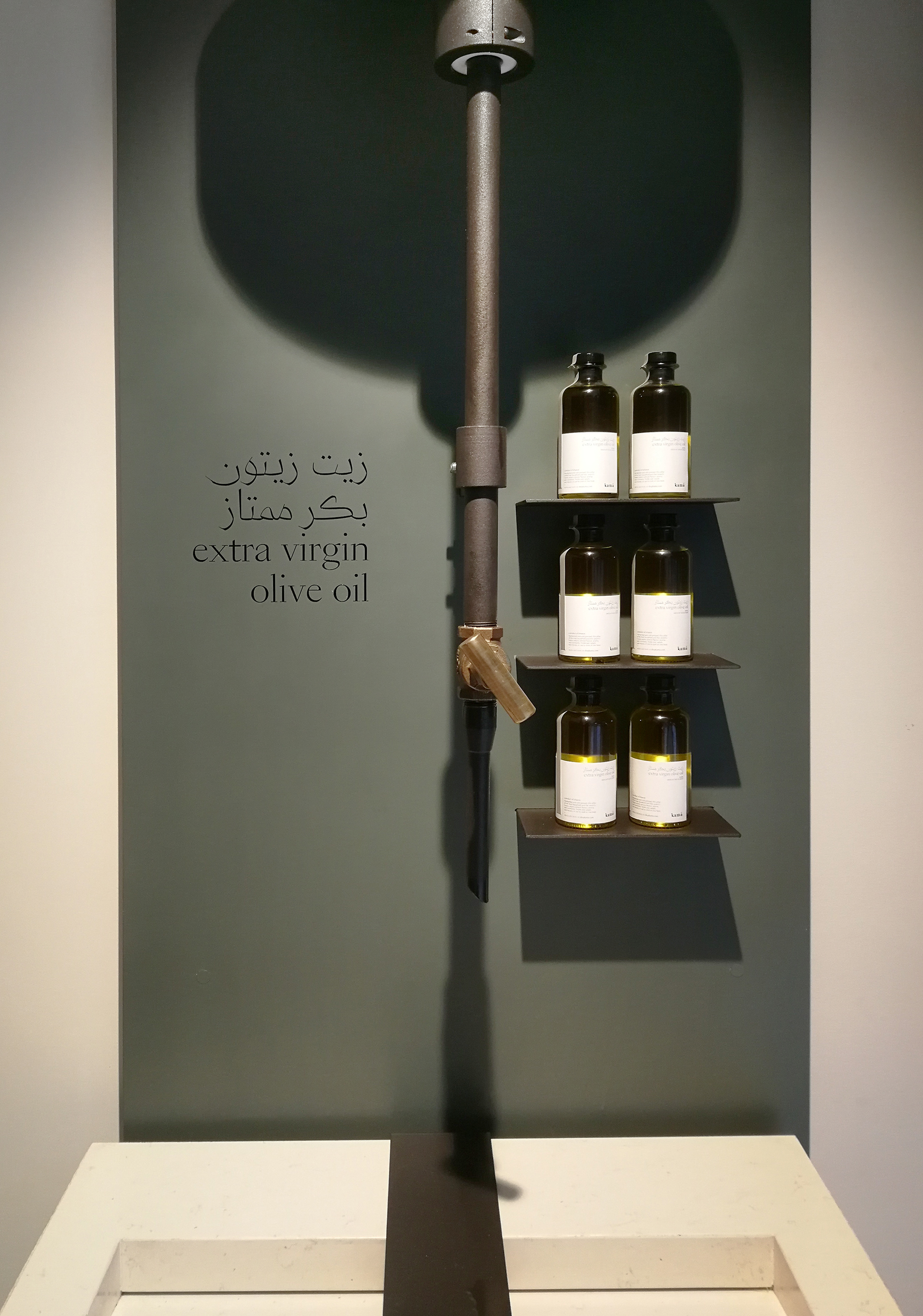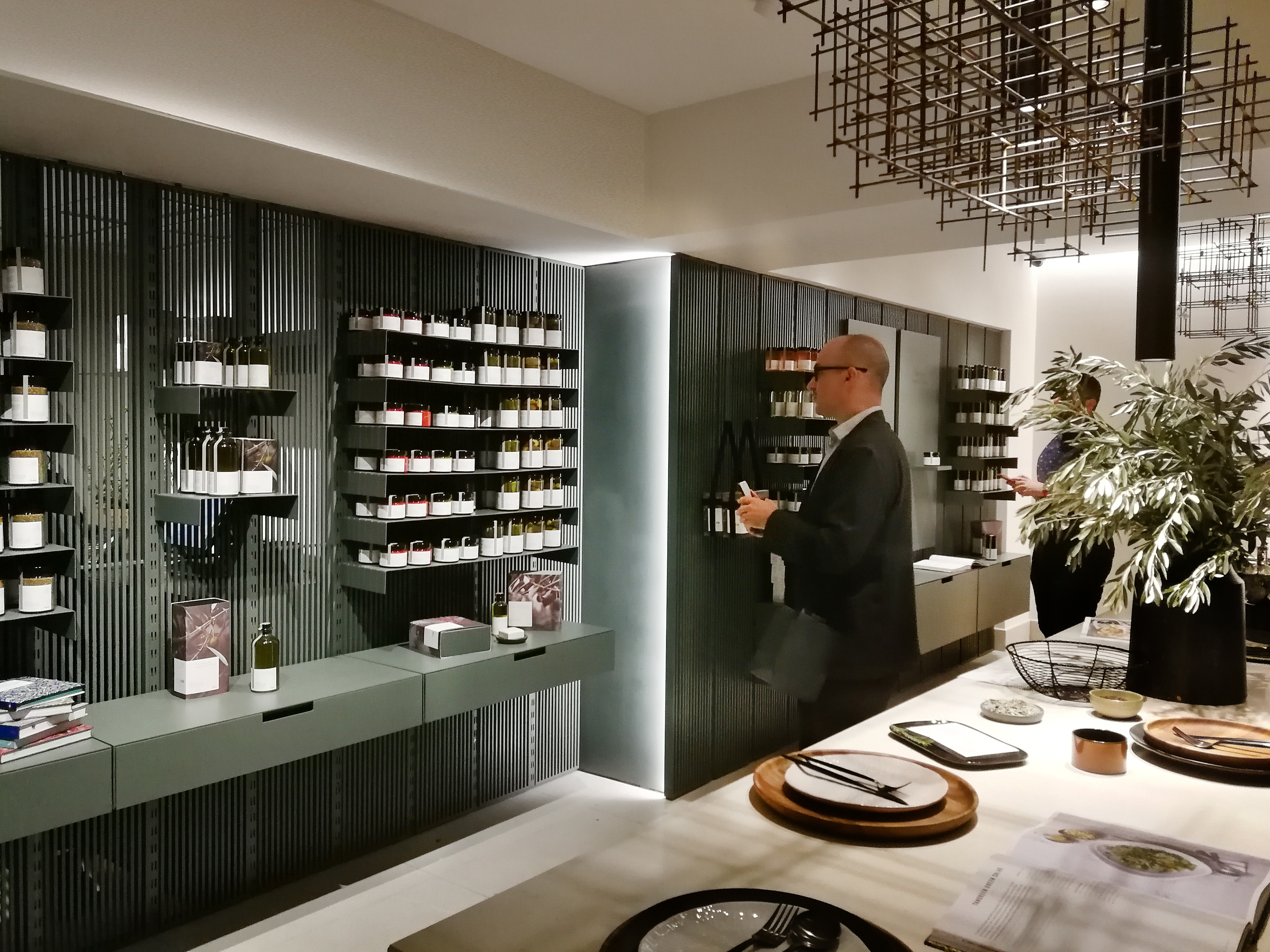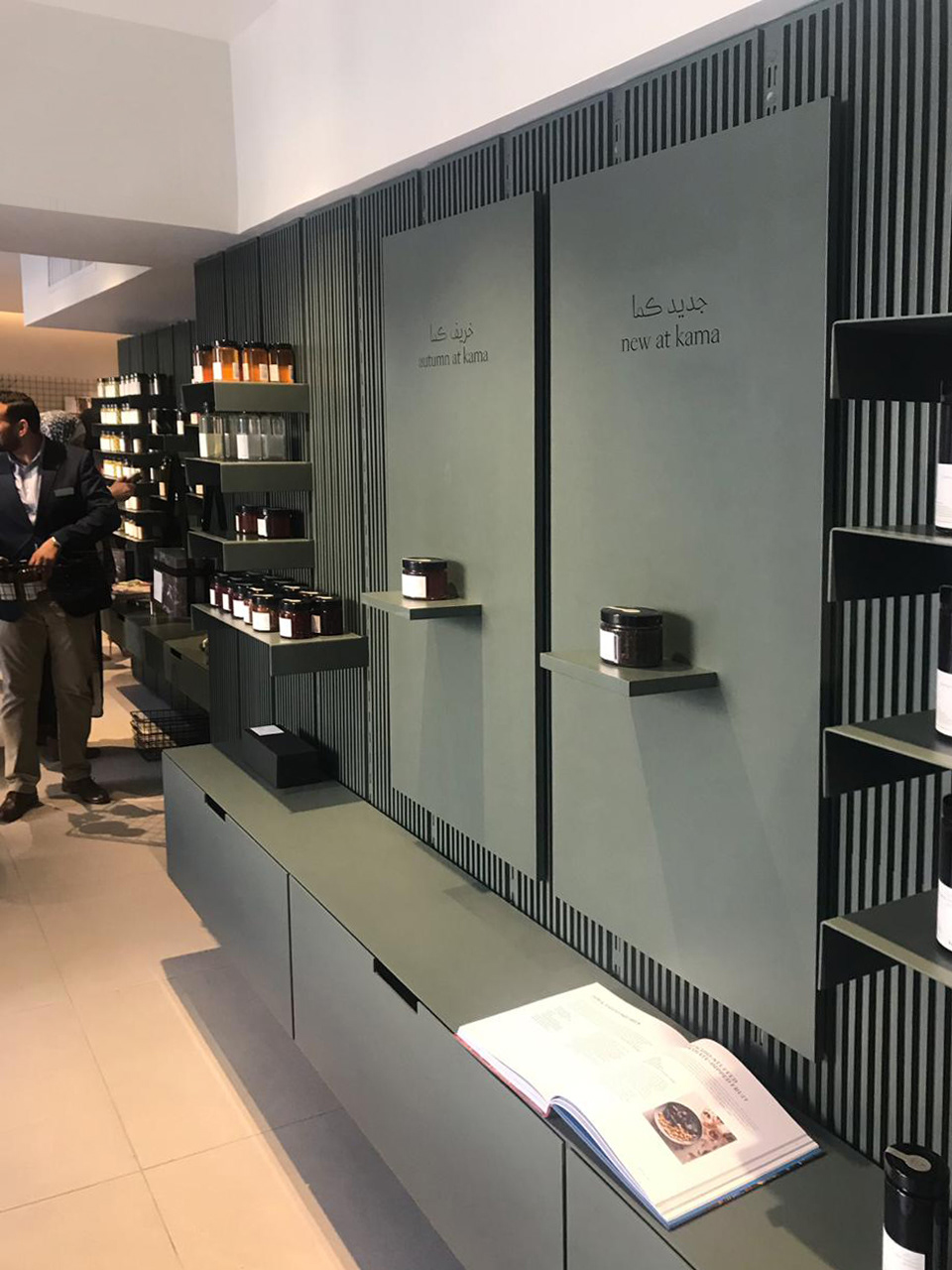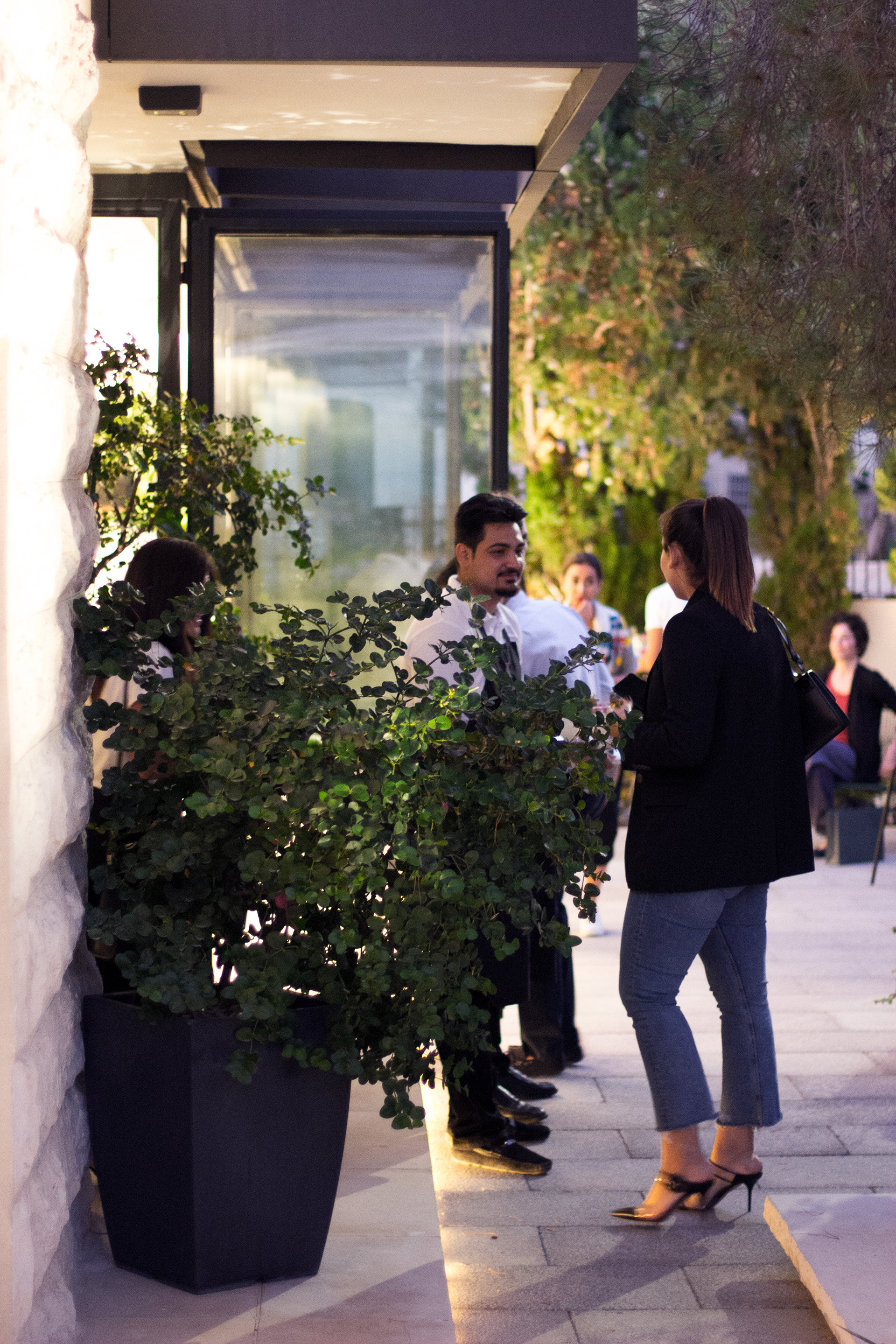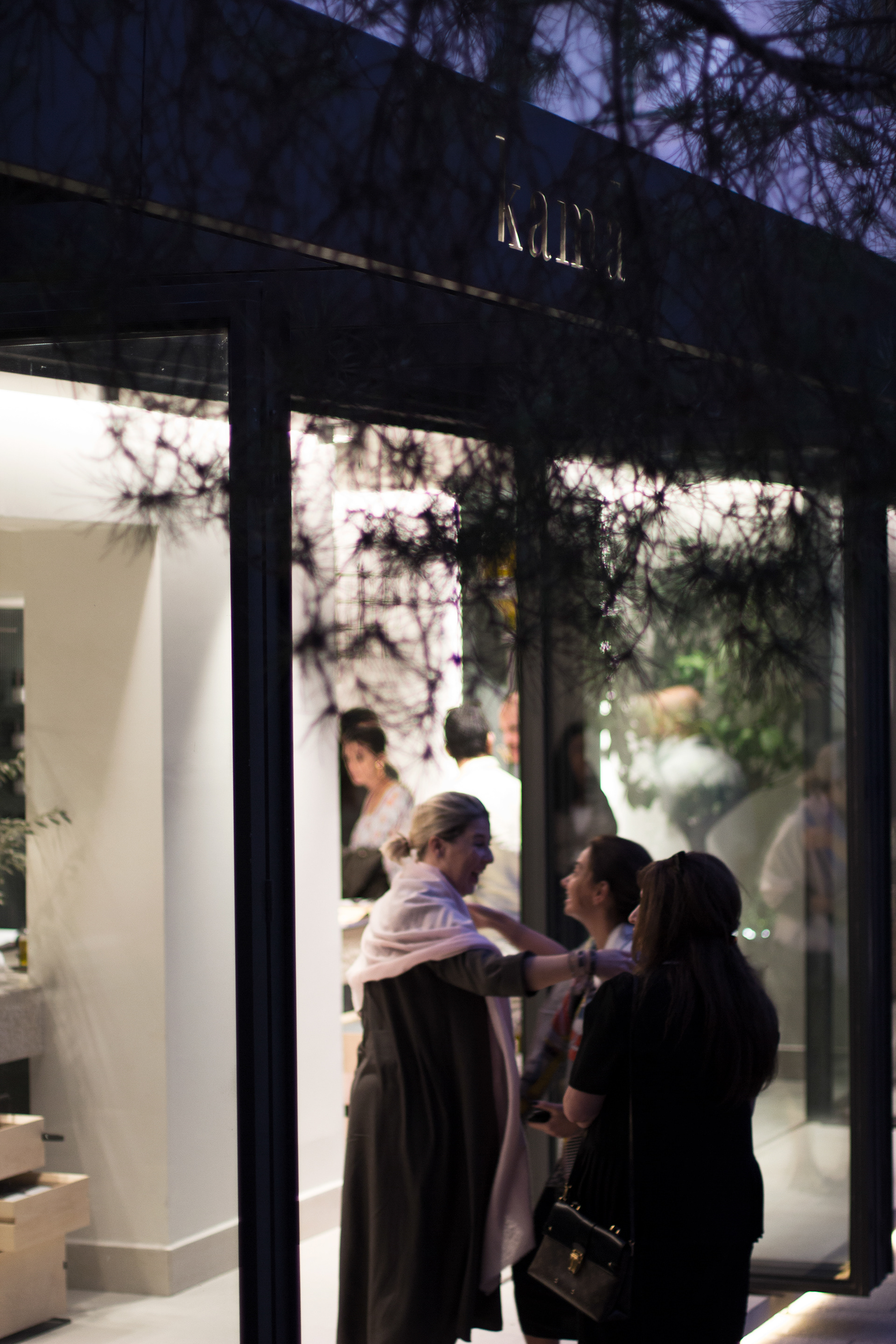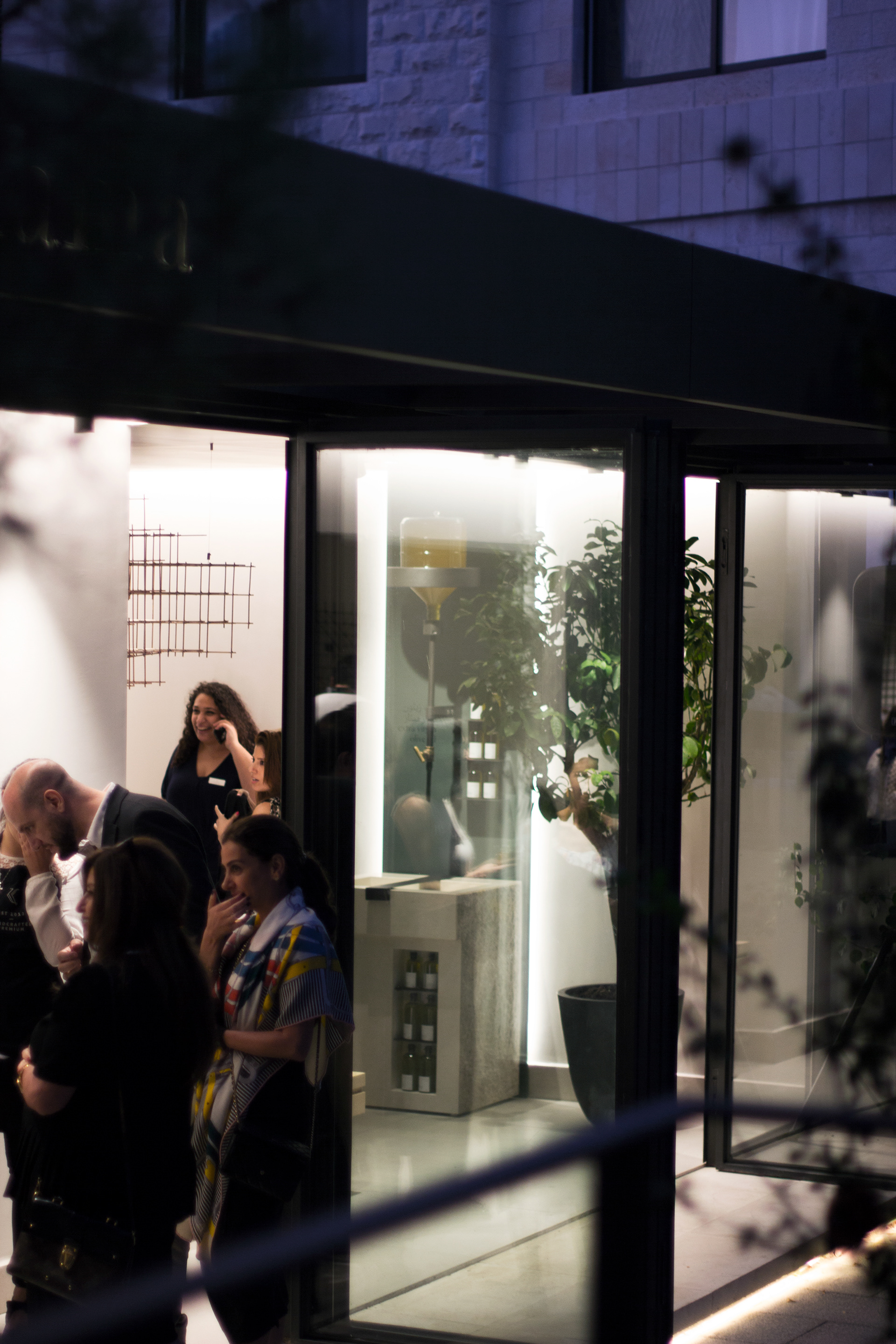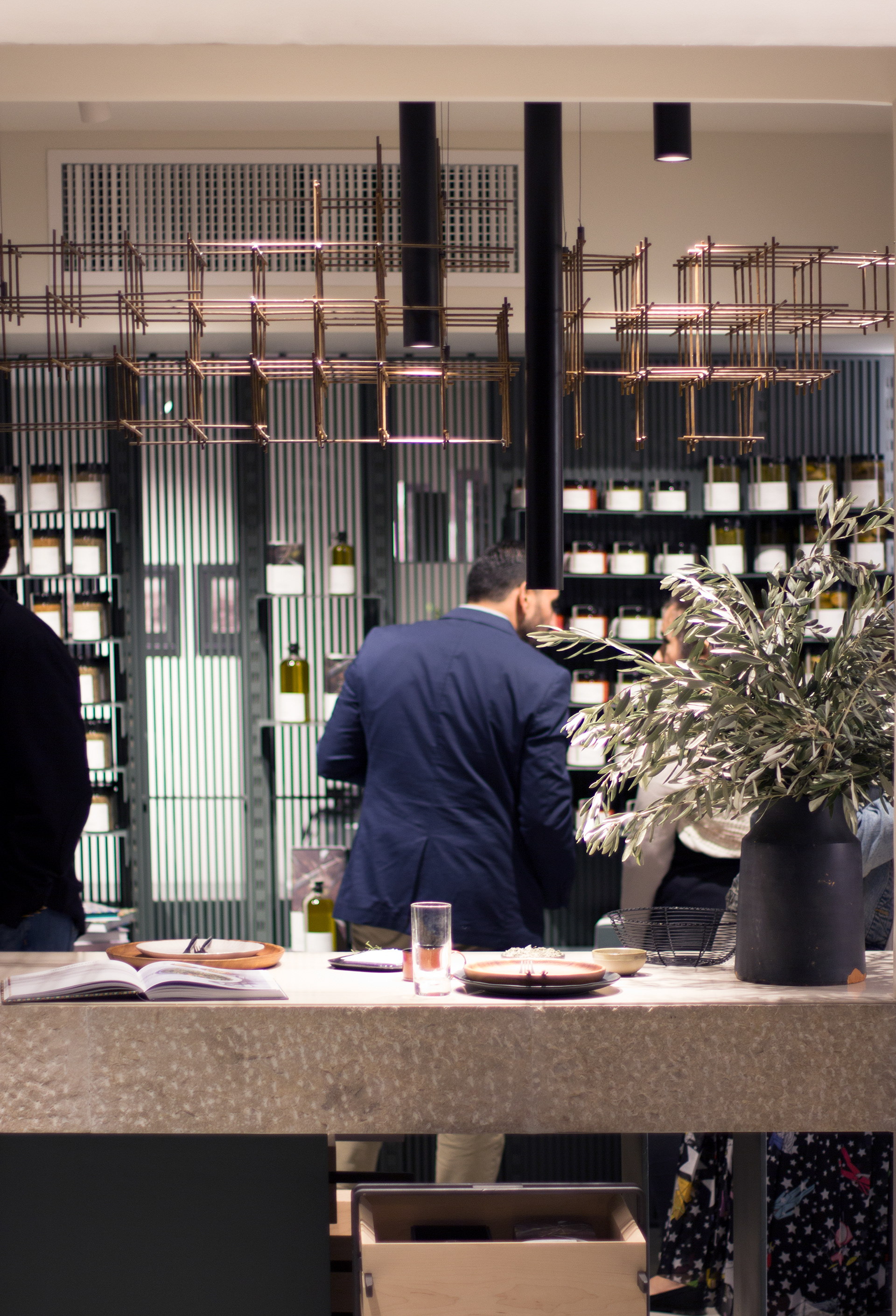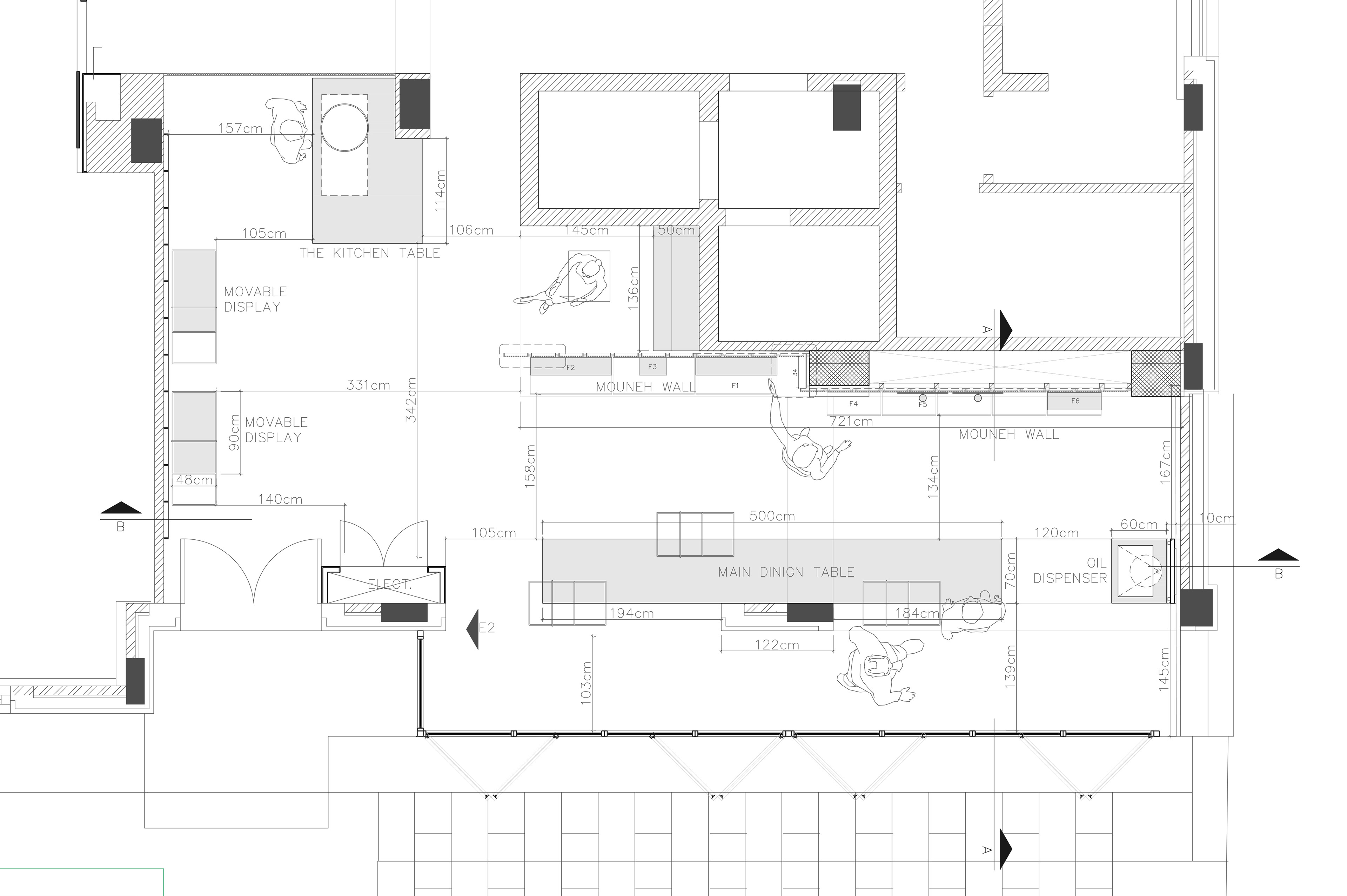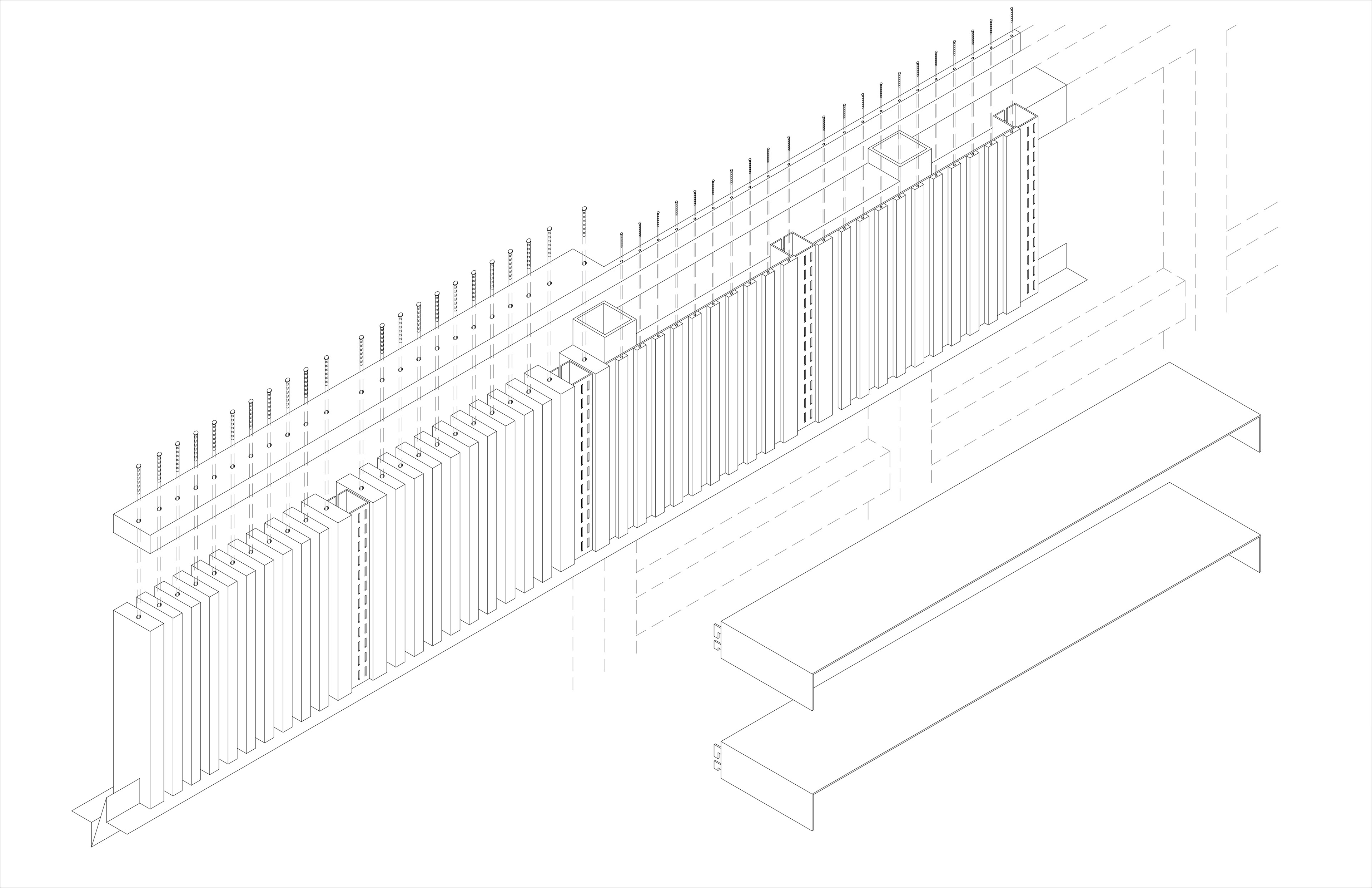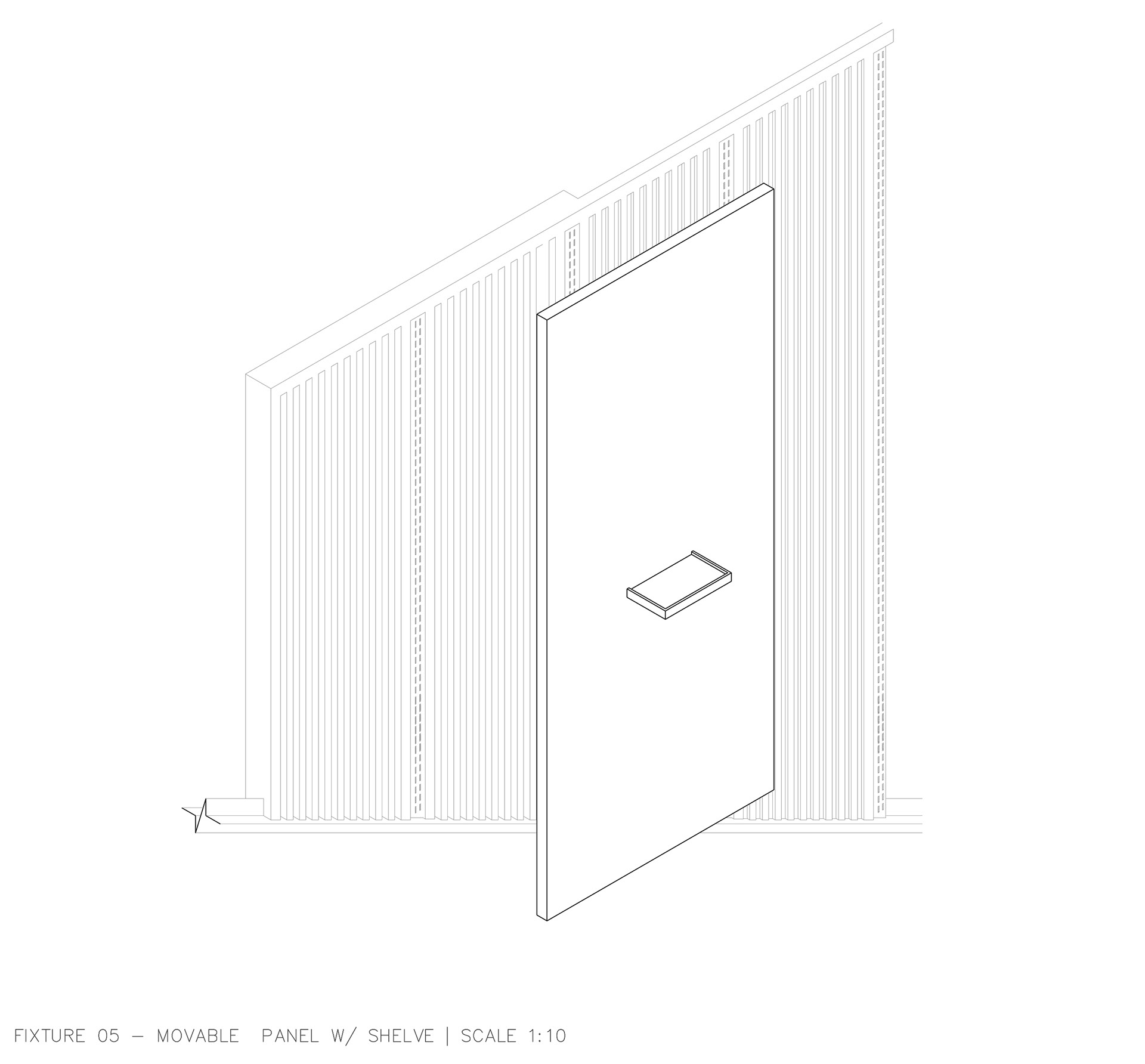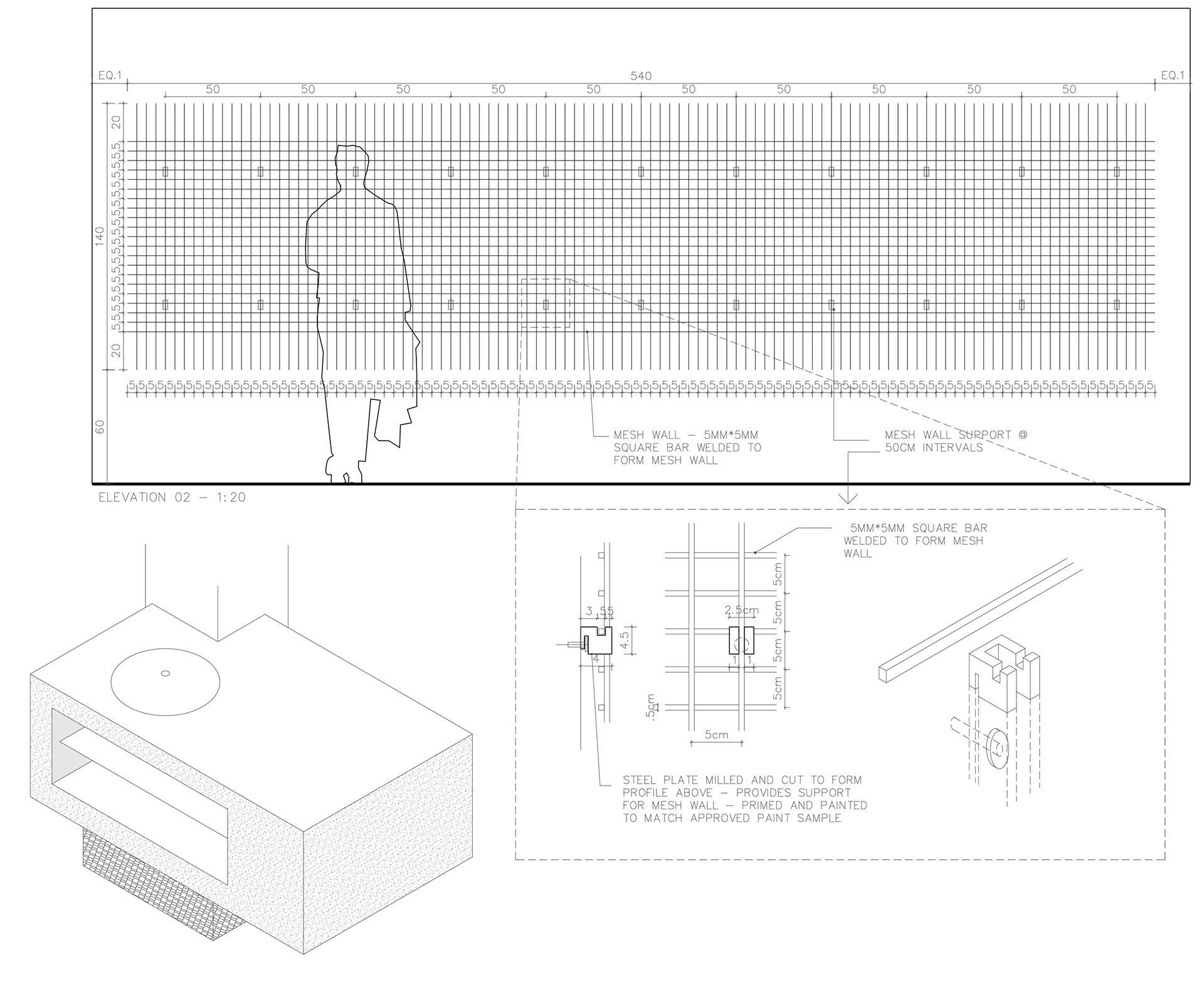 Design and Supervision by Dina Haddadin & Khalid Ali