-------------------------------------------------------
//"DISPLACED" 
SOLO EXHIBITION. NABAD 
GALLERY
"In a city that is exposed to a continuum of development and re-development, the subject of displacement renders its spaces its margins
 and its people, in constant flux under an imposed system of order, of regularity, of certainty and of uniformity, where intangible boundaries and margins are also in constant mutation and formation. 
The stone quarries in this body of work are a metaphor for the concept of displacement. The system that is imposed; the grid that is a symbol of modernity dressed onto the mountain, cutting it into fragments like Lego pieces, systematically ordered, and patiently waiting in line for their assembly. 
This is what we are left with, then, a negative space that by itself is a geometric ensemble of grids, layers and fragments. A symbol of a fabricated reality that artificially structures and holds its own determination and potentiality. A symbol of the alien inserted into the familiar landscape—flattened, geometricized, ordered, anti-natural, anti-mimetic, anti-real."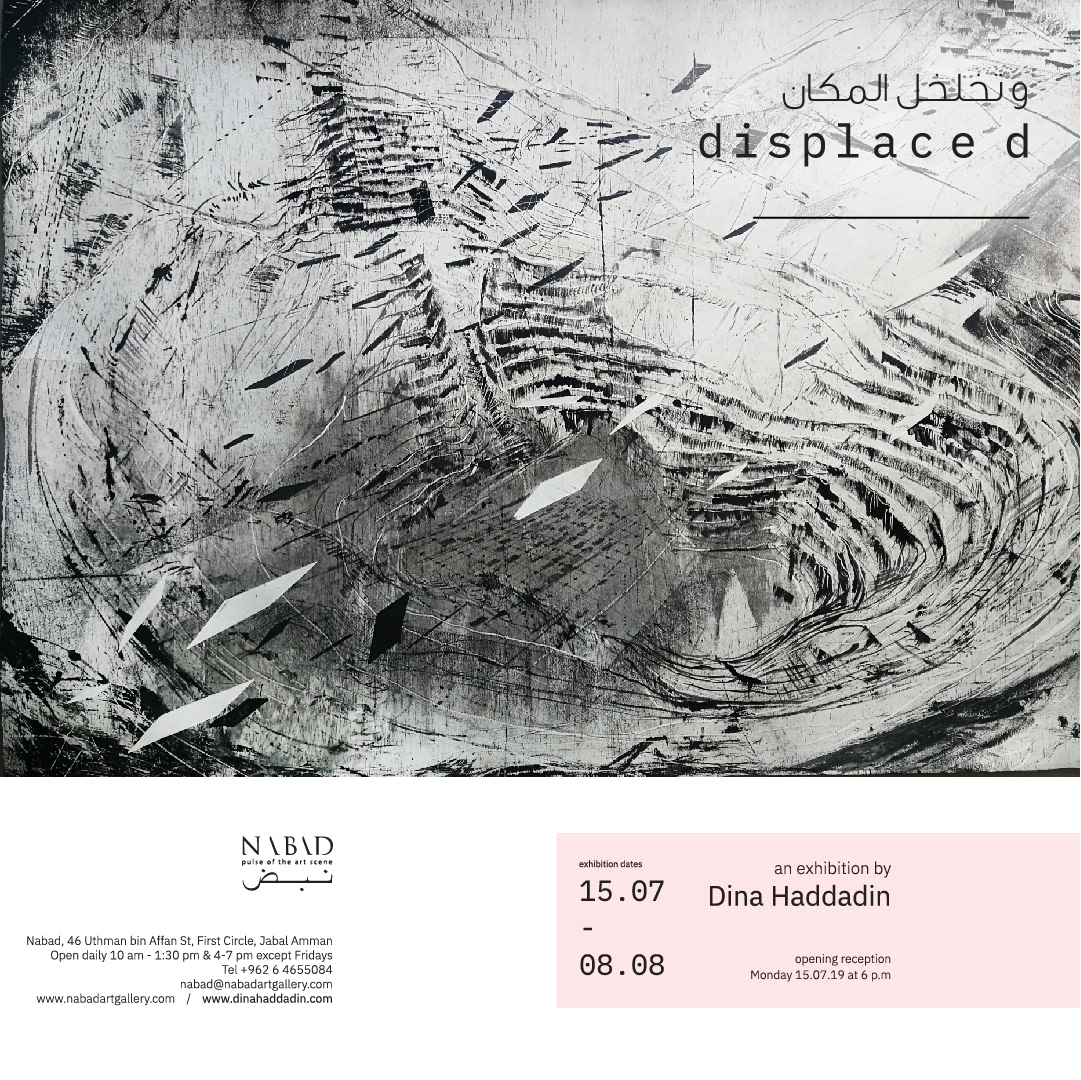 -------------------------------------------------------
//THE NOMAD PAVILION . FEATURED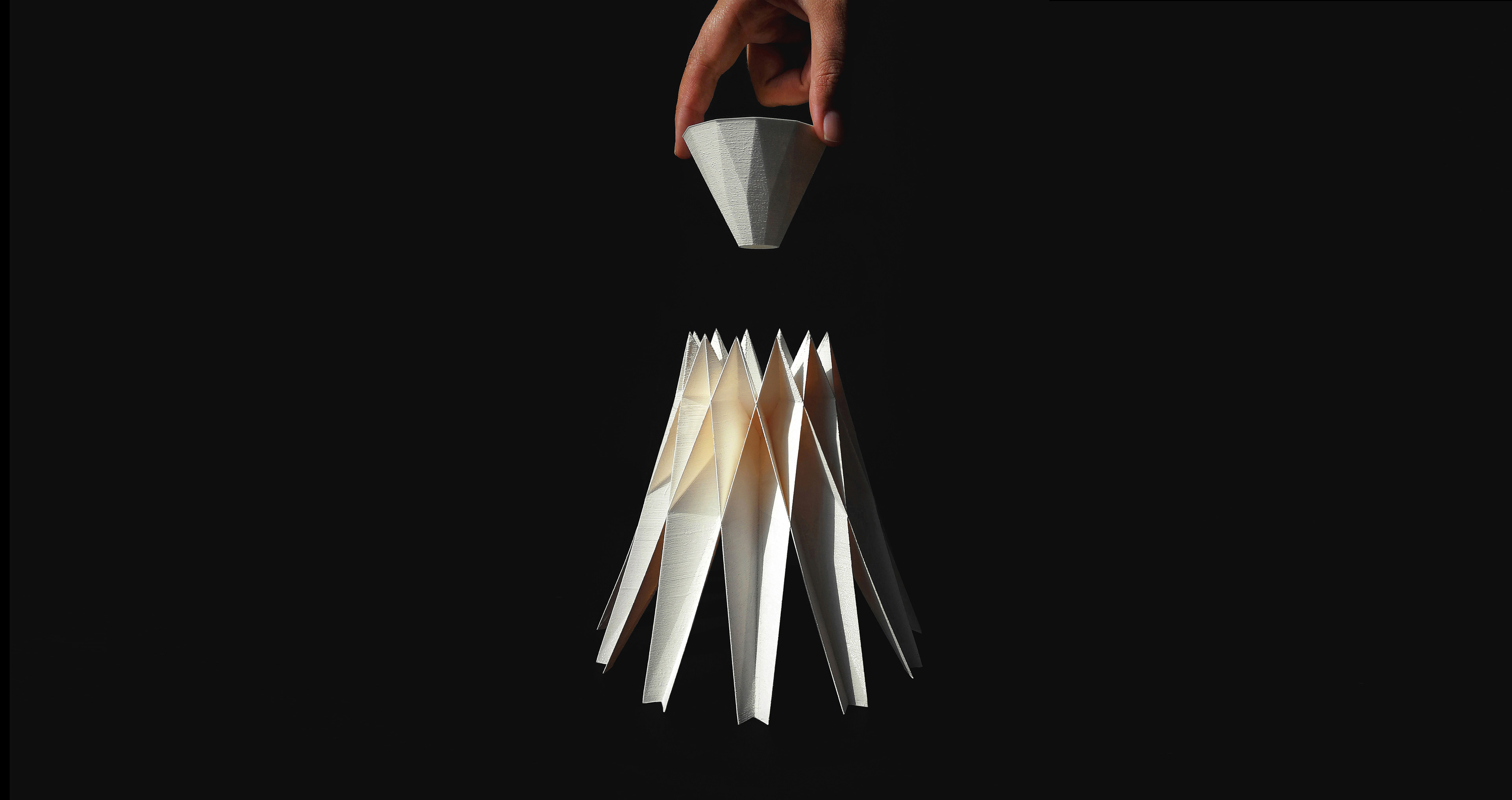 -------------------------------------------------------
// Dina Haddadin as the principle architect of Amman Design Week 2017.
Haddadin's role in this years edition of Amman design week is the lead designer for the Hangar exhibition space along side the curator Ahmad Humeid. And the architect of the Amman design week Hub master planning, outdoor space and functional installations. The 2017 Hangar Exhibition, curated by Ahmad Humeid, presents work by local and regional designers in response to the theme of 'movement', whether physical, intellectual, cultural, or social. © Amman Design Week 2017.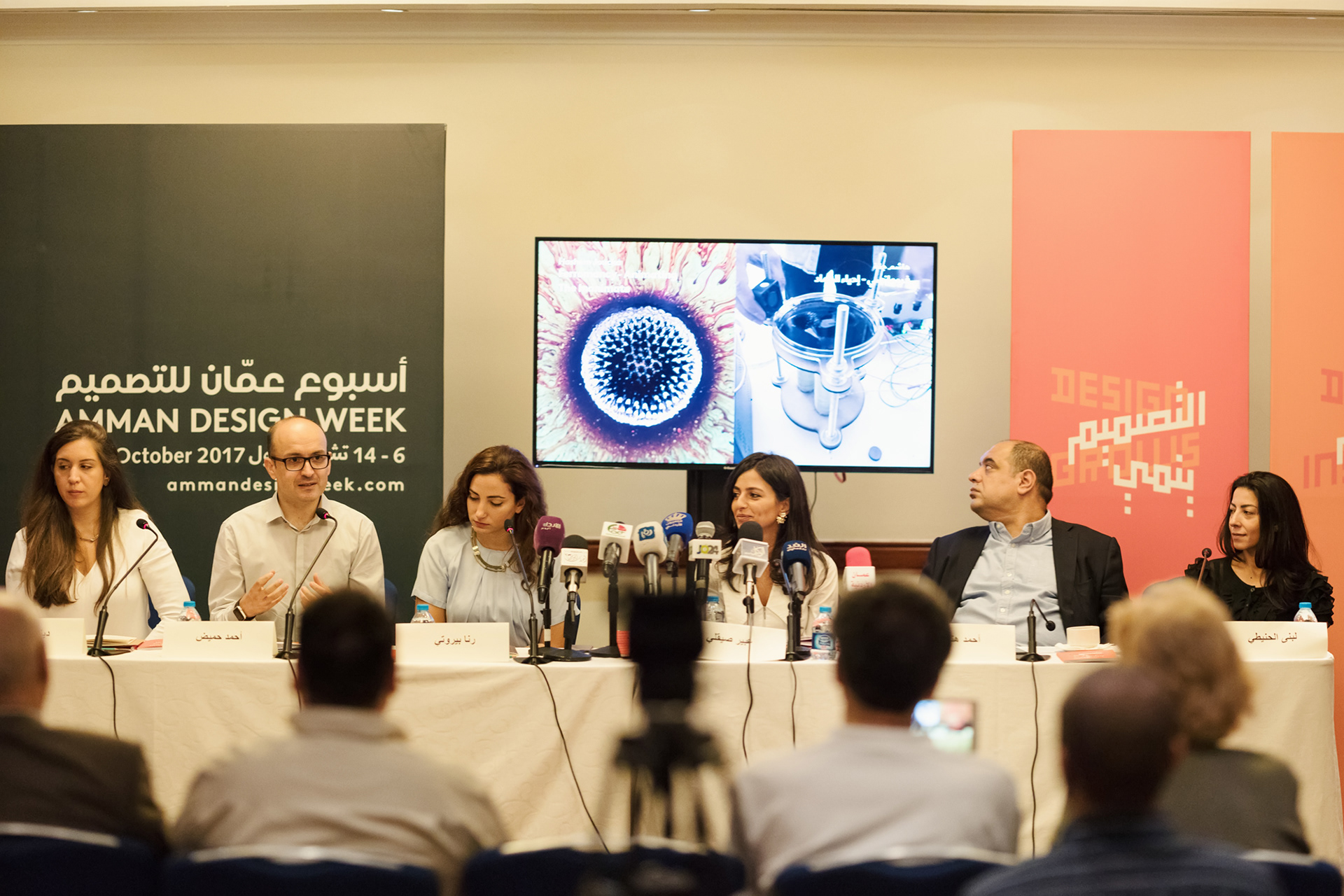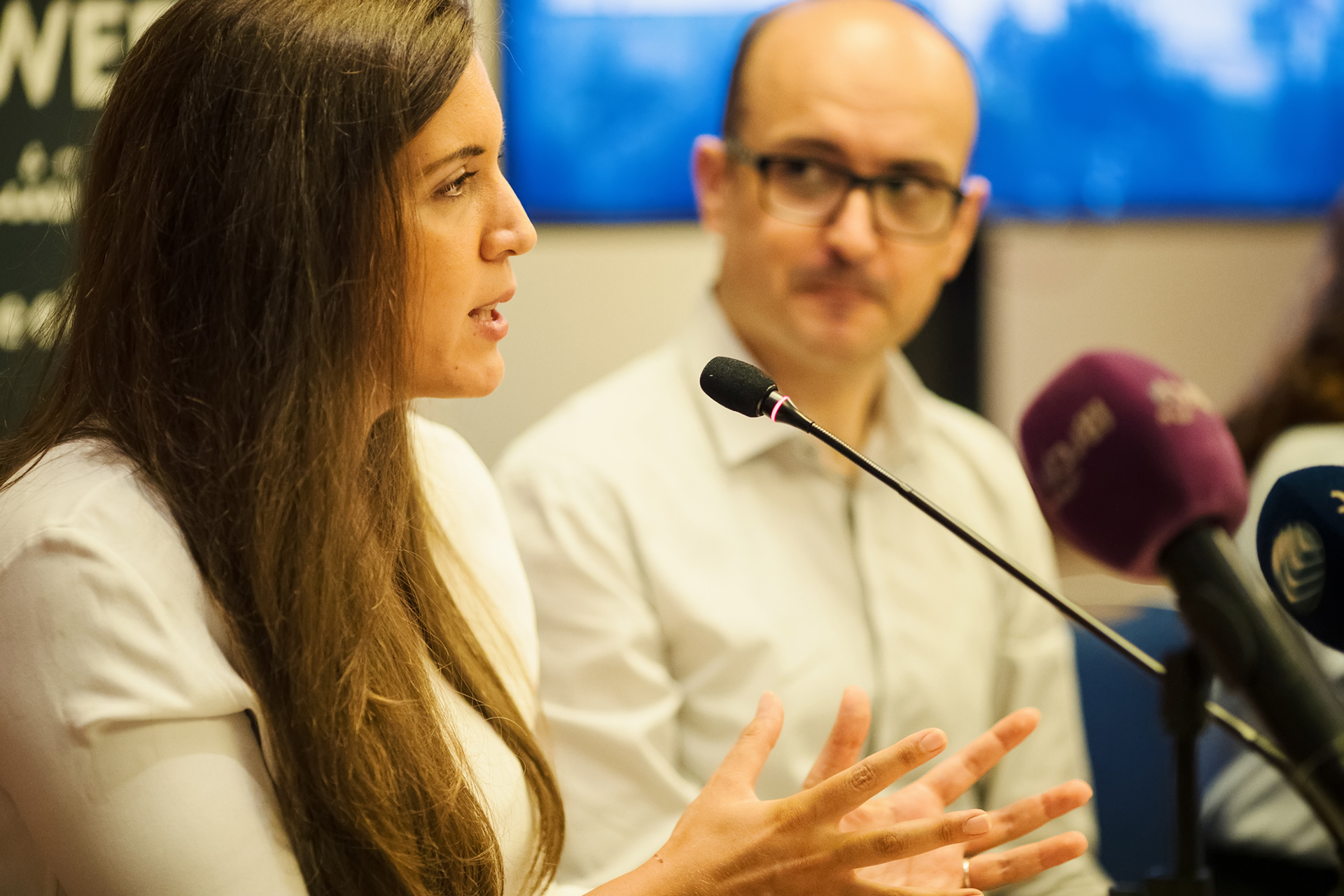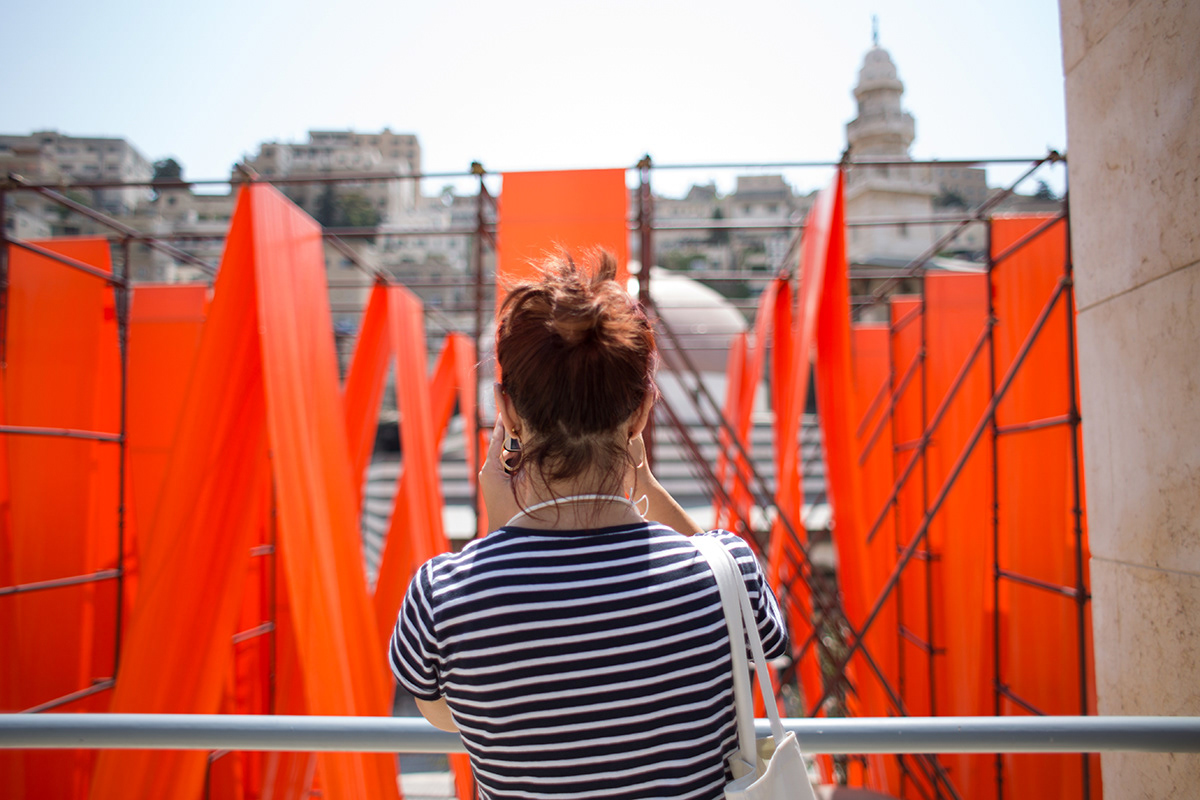 The first of its kind, in a country that knows art, knows tradition, but is still discovering design, the Amman Design Week (held from 1st to 9th September) aimed at initiating the conversation around design, its role in today's society, its hidden presence over the centuries, and how it can create a positive impact in a way no other profession can.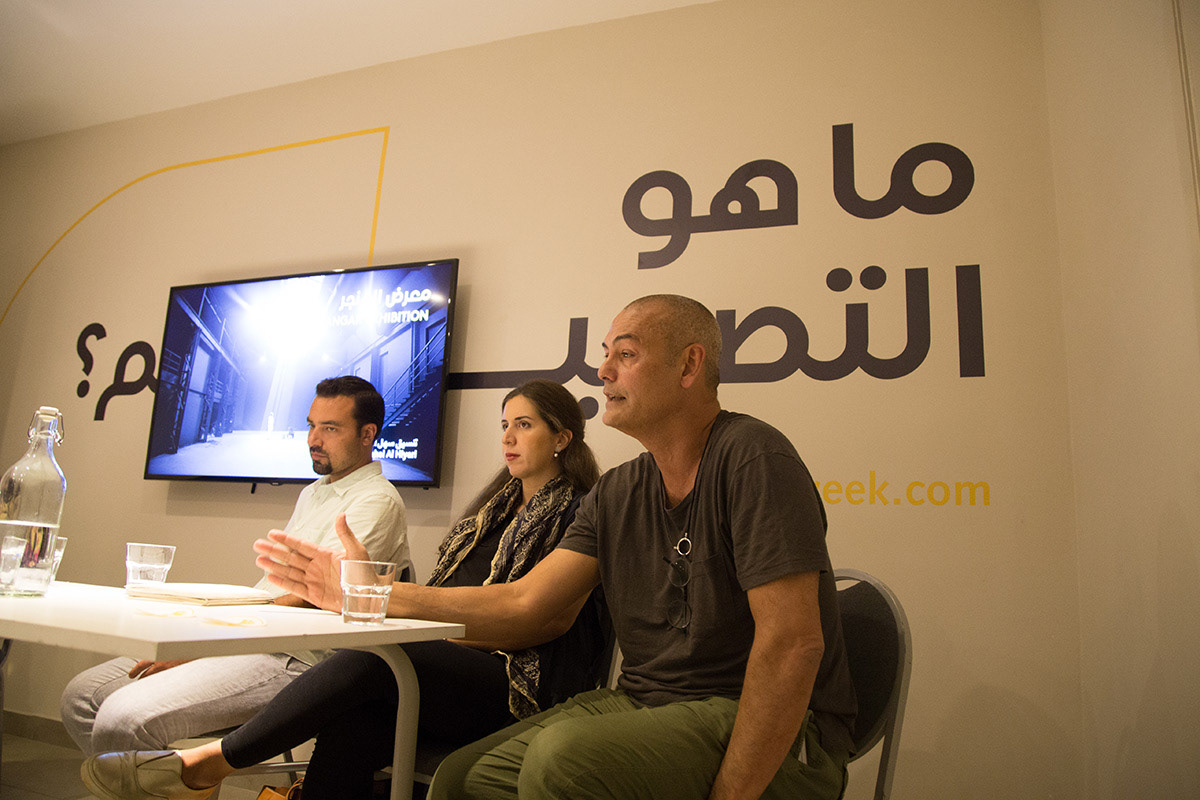 Amman Design Week 2016 announces its curators; The Hanger Exhibition will be designed and curated by architect Sahel Hiyari, and the Craft District will be designed and curated by architect Dina Haddadin. 

-------------------------------------------------------
//SYMPHONY OF EMPTINESS FEATURED 861: Winning project for the

AFAC FUND FOR ARTS AND CULTURE 2015
Year: 2015


 
A public urban intervention, part of a larger on-going project titled "Island 861 How to disappear". A transient monument of nothingness, a spatial manifestation of urban political power, where the city betrayed its own inhabitants. The story is told in an Ammani neighborhood, representing the symbolic cleansing of a marginalized "informal" settlement.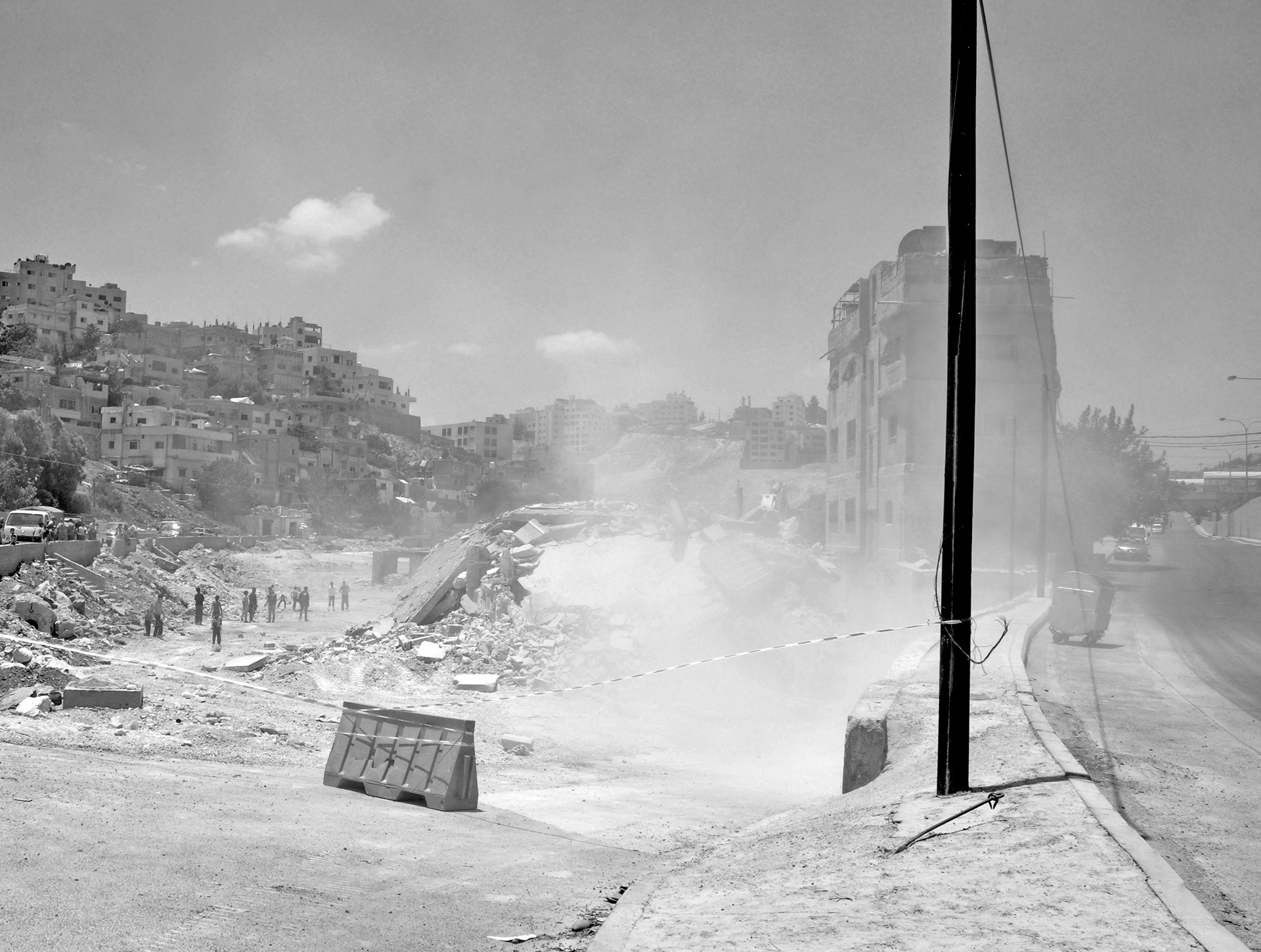 Island 861 - an ongoing research project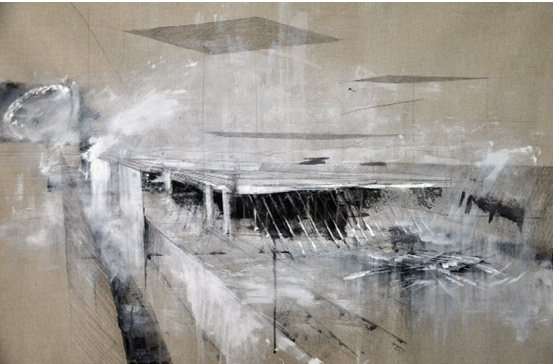 -------------------------------------------------------
//GUILTY LANDSCAPES

AT NABAD GALLERY
 
Adolfo Natalini wrote in 1971 "…if design is merely an inducement to consume, then we must reject design; if architecture is merely the codifying of bourgeois model of ownership and society, then we must reject architecture; if town planning is merely the formalization of present unjust social divisions, then we must reject its cities…"
…Architecture is one of the superstructures of power. This is a rejection of the power and its grid; a symbol of the alien inserted into the familiar landscape; flattened, geometricized, ordered, anti-natural, anti-mimetic, anti-real. An order of regularity, certainty and uniformity.
Stone, metal and concrete abstracted into a singular geometric form, to create the cell of the system, woven into, interlocked, stacked or aligned to.. You have the power to shape that system of whatever order, in our guilty landscapes."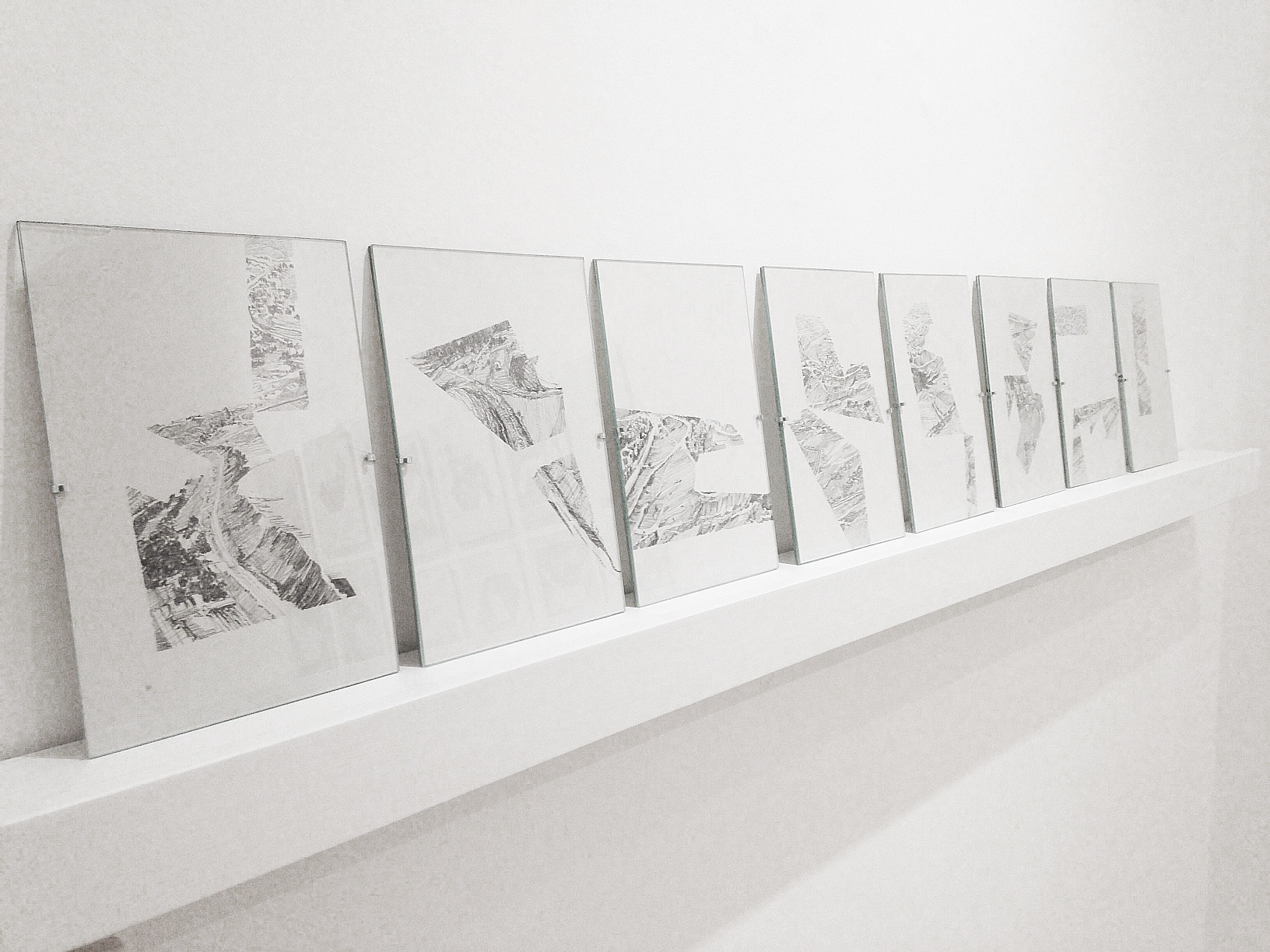 Pencil drawings on paper, 16cm x 6cm
-------------------------------------------------------
STUDIO X GLOBAL NETWORK - COLOMBIA UNIVERSITY GRADUATE SCHOOL OF ARCHITECTURE  PLANNING AND PRESERVATION (GSAPP)
Public discussion with Mario Gooden, Dina Haddadin, Saba Innab andJack Persekian: What are the conceptual grounds for Architecture in the creation of new spaces for the engagement with and interpretation of Contemporary Arab Art in the Middle East?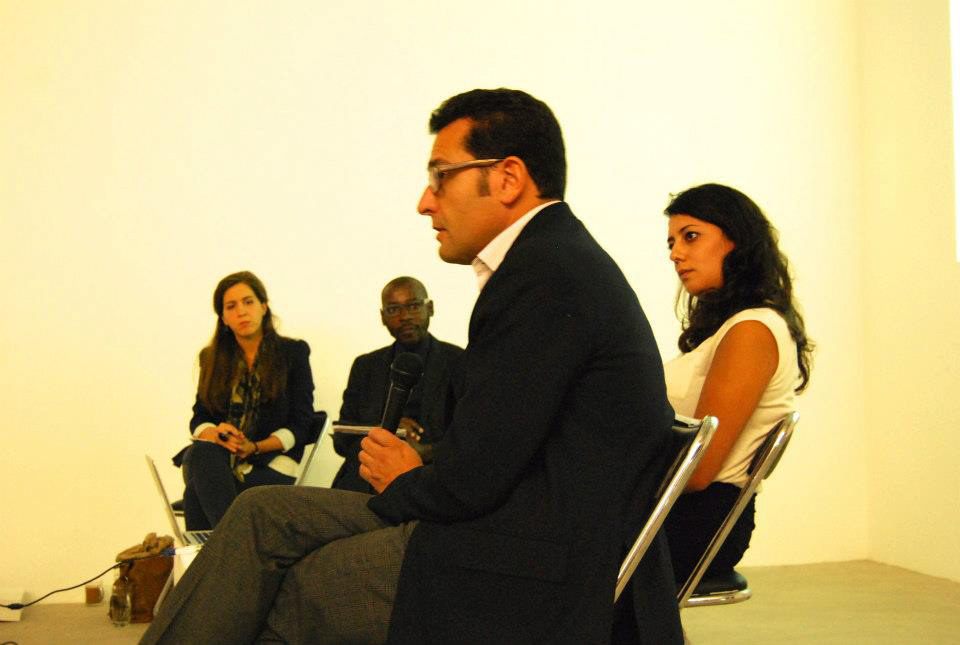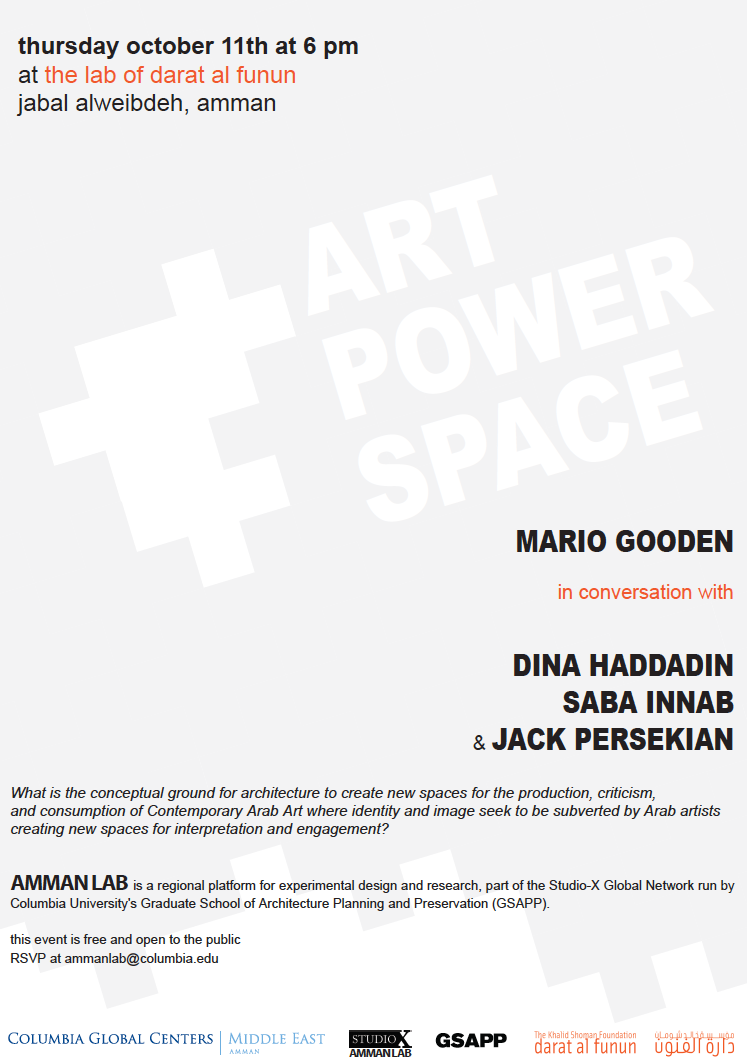 Description:

Reports about the arts in the Arab region assert a 'booming' state of affairs. Ambitious plans for art museums in the Gulf, new faculties of art and design, the influence of diaspora artists, and an unprecedented increase in artists' residencies created opportunities and exposure for Arab artists internationally and for international artists to work in the region. The Arab region's hierarchical relationship to the global network has stealthily been forming through the burgeoning market for Middle Eastern and Contemporary Arab Art. Yet the effect of the market on informing or misinforming knowledge of the art production of the region – particularly in view of the absence of a scholarly discourse – is problematic and alarming.
The Arab world with its socio-political tensions and contradictions provides a rich laboratory of young Arab artists, who are looking for answers to the ever more complex trajectories of (Post)Modernity than one might find at the major auction houses. While an expansive cultural art territory forms the new links between the local topology and the global network extending from important galleries and institutions in Beirut like the Ayyam Gallery and the Beirut Art Center through Amman's Darat Al Funun and Makan House to the Guggenheim and the Louvre in Abu Dhabi, what is new in Contemporary Arab Art is not just the mediums being deployed. Rather it is the image in all its forms that Arab artists have subverted while creating spaces for the interpretation and engagement with the arts.
If Architecture is a form of knowledge and the materialization of concept, then how does Architecture materialize in an emergent 'space of flows' – the spatial logic that does not upend the city but rather provides a reflexive lens by which to critique the flows of information, capital, markets, technology, interaction, flows of images, sounds, and symbols as well as power structures and political systems embedded in urban morphologies? What is the conceptual ground for Architecture where identity and image seek to be subverted by Arab artists while creating new spaces for the production, criticism and consumption of Contemporary Arab Art?

This event is organized in partnership with Darat Al Funun/The Khalid Shoman Foundation.
-------------------------------------------------------
//BEIJING INTERNATIONAL ART BIENNIAL

, CHINA 2012 FUTURE AND REALITY
The painting "Occupied Omissions " was selected for the 5th Beijing International Art Biennial, National Art Museum of China, China 2012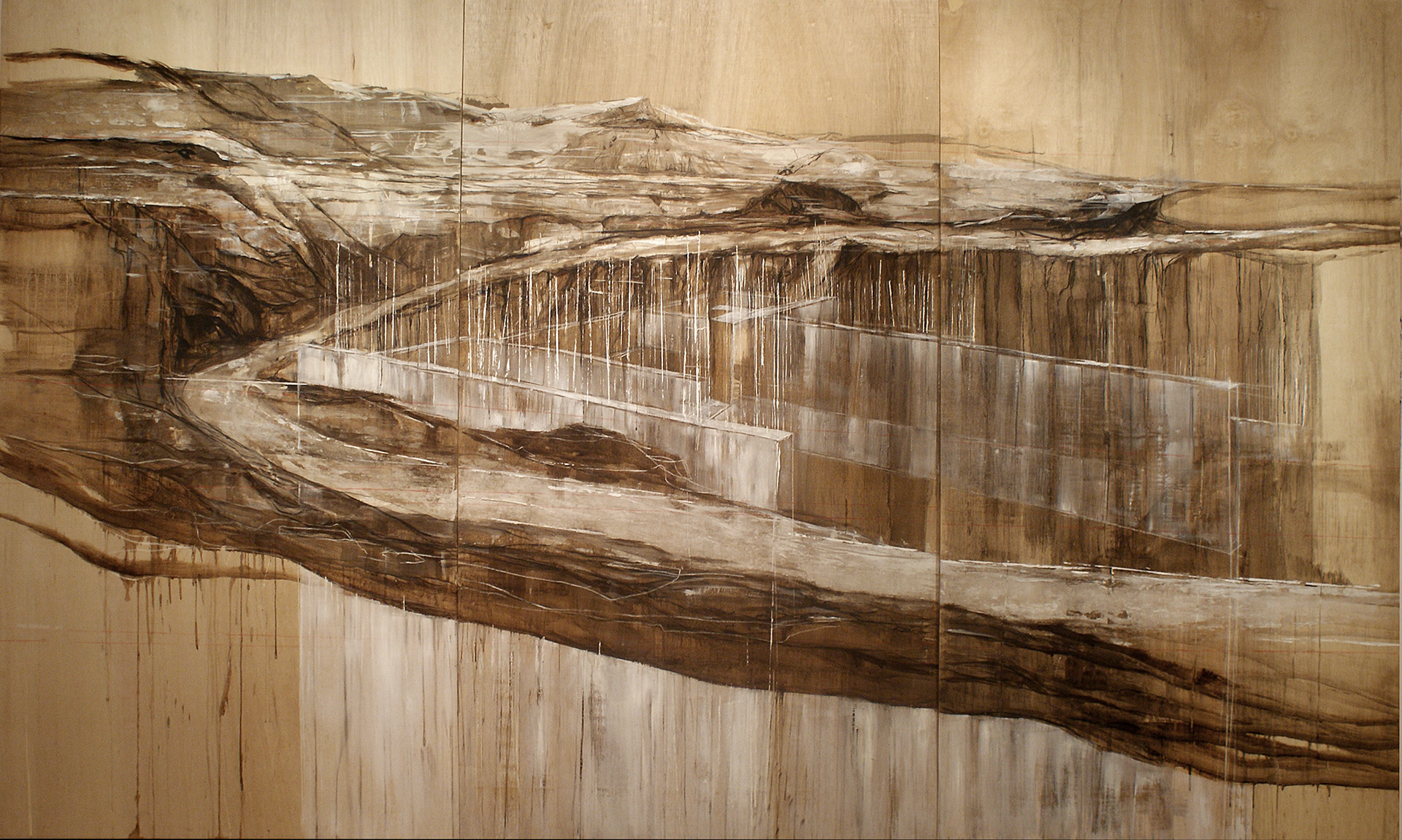 -------------------------------------------------------
//SELECTED WORKS & PROJECTS
2012