While in Budapest, I became intrigued by numerous abandoned edifices built during the Soviet occupation of Hungary. Consequently, (Suspended Certainties) builds on the concept of construction as a reflection of a society in which one strives to find his place. The work enliven the aura of those unremembered buildings/spaces which represent an era that has faded away along with its social (dis)order.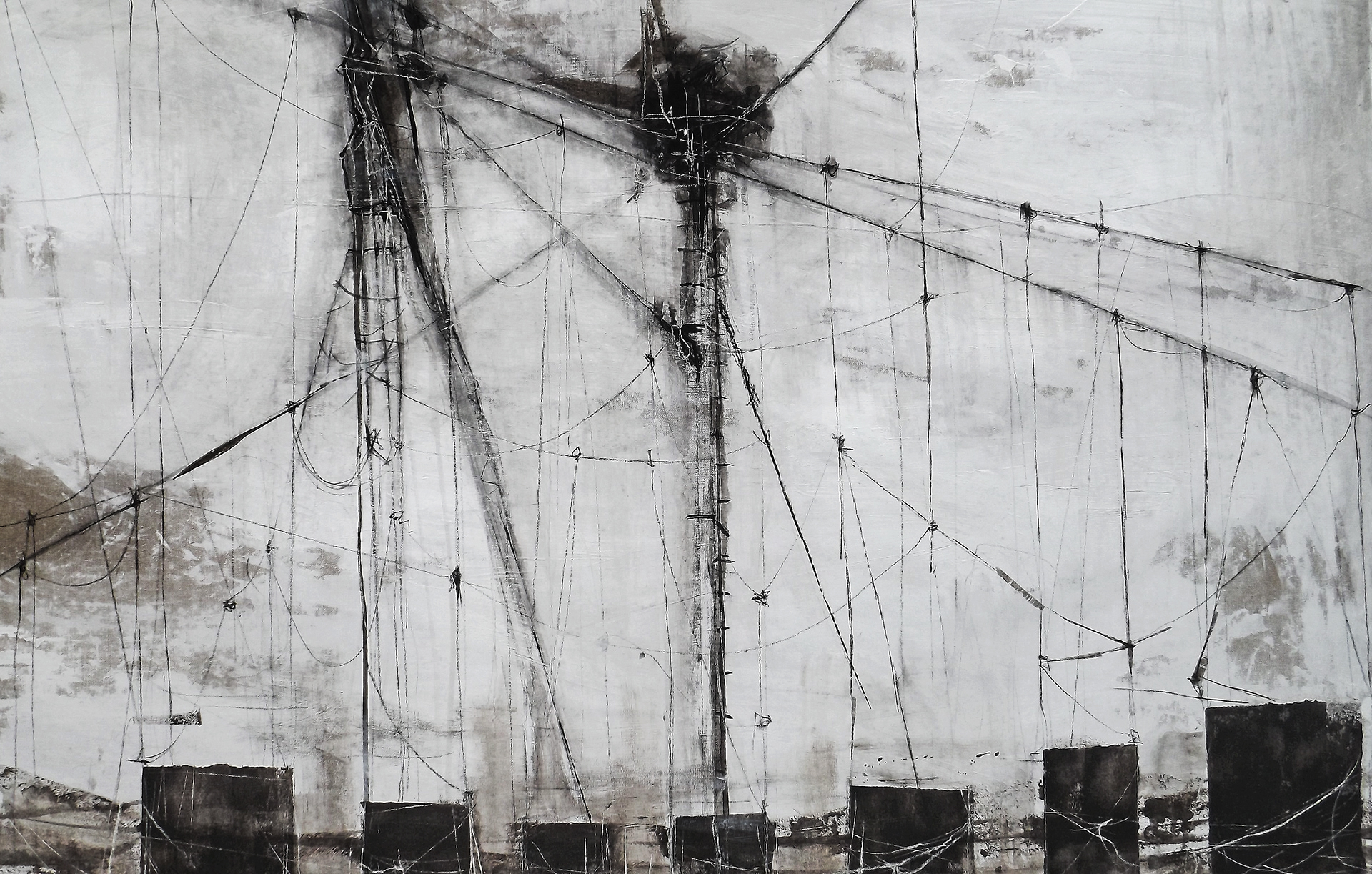 In an old factory building from the 1950s in Budapest, where the country was still under the Communist regime, a discovery of an empty black abandoned room where coal was burnt as fuel for heat.. 
' A body walking,
In a space,
Empty walls;
what has been, or what will be..
and traces of a moment of occupying emptiness;
 etched on decay.
A chorus of change, 
suspended binaries ,
and empty monoliths of illusion..

Suspended certainty,

In an attempt to occupy the emptiness of the space, ghost monuments were erected from its tension with the structure of the space itself, suspended by the action of writing on the empty walls and moving along with the movement of the hand on the decaying walls.. 
Hand tied with a rope to the emptiness of the space, controlled and controlling the suspension of the monuments .Who has the power, who owns the space, an illusion of a monument occupied emptiness..