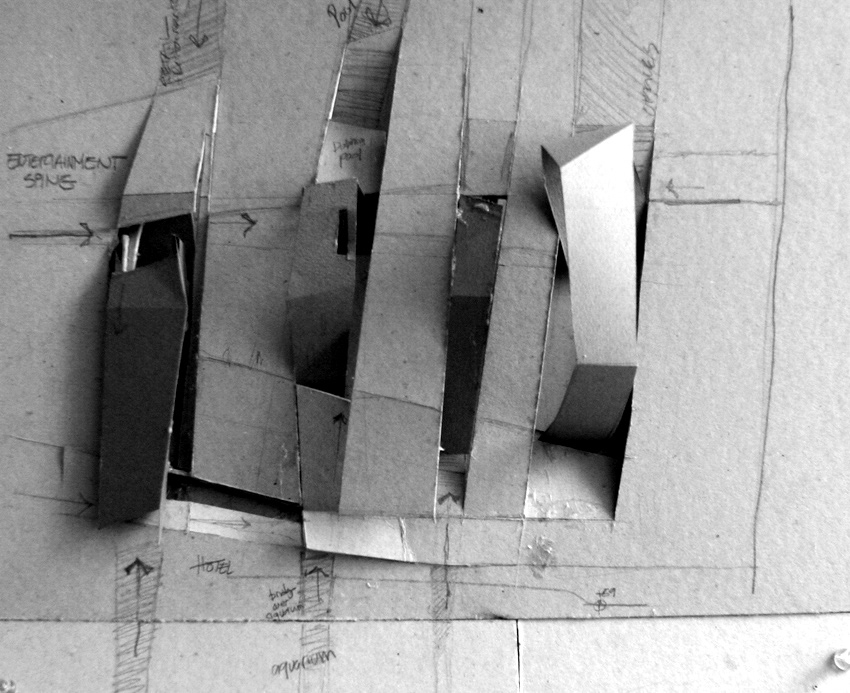 From the forest above the mountain, the green descends into streams of natural green, voids between the green crystallizes into architecture, Aperiodic Crystals. Four crystals are created, each inter-growing independently against the site, solidifying into its own identity.
The design preserves the natural terrain of the site, holding the crystals. The main bulk of the project was placed under the terrain, with the light penetrating through the crystal's body above. Placing the lighter spaces above, amongst the channels of trees.
A simple horizontal mass elevated on dancing pillars disguised as trees, celebrating and framing the crystals and the forest behind, inviting people from below.